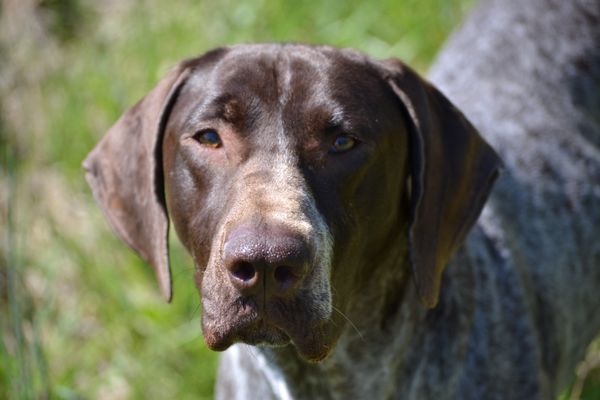 I've long had a passion for German Shorthaired Pointers. While we are not new to the pointer breeds, we've just never stepped over into the breeding world, only concentrating on our Labrador program. That is until Sophia came along.  She's a BLAST. Such a fun dog. Unfortunately she grew a bit too big to remain competitive in the AKC show ring despite earning points toward her AKC Championship. She fully trained. Will do anything I ask her to do and is one wicked retriever, err....pointer. LOL.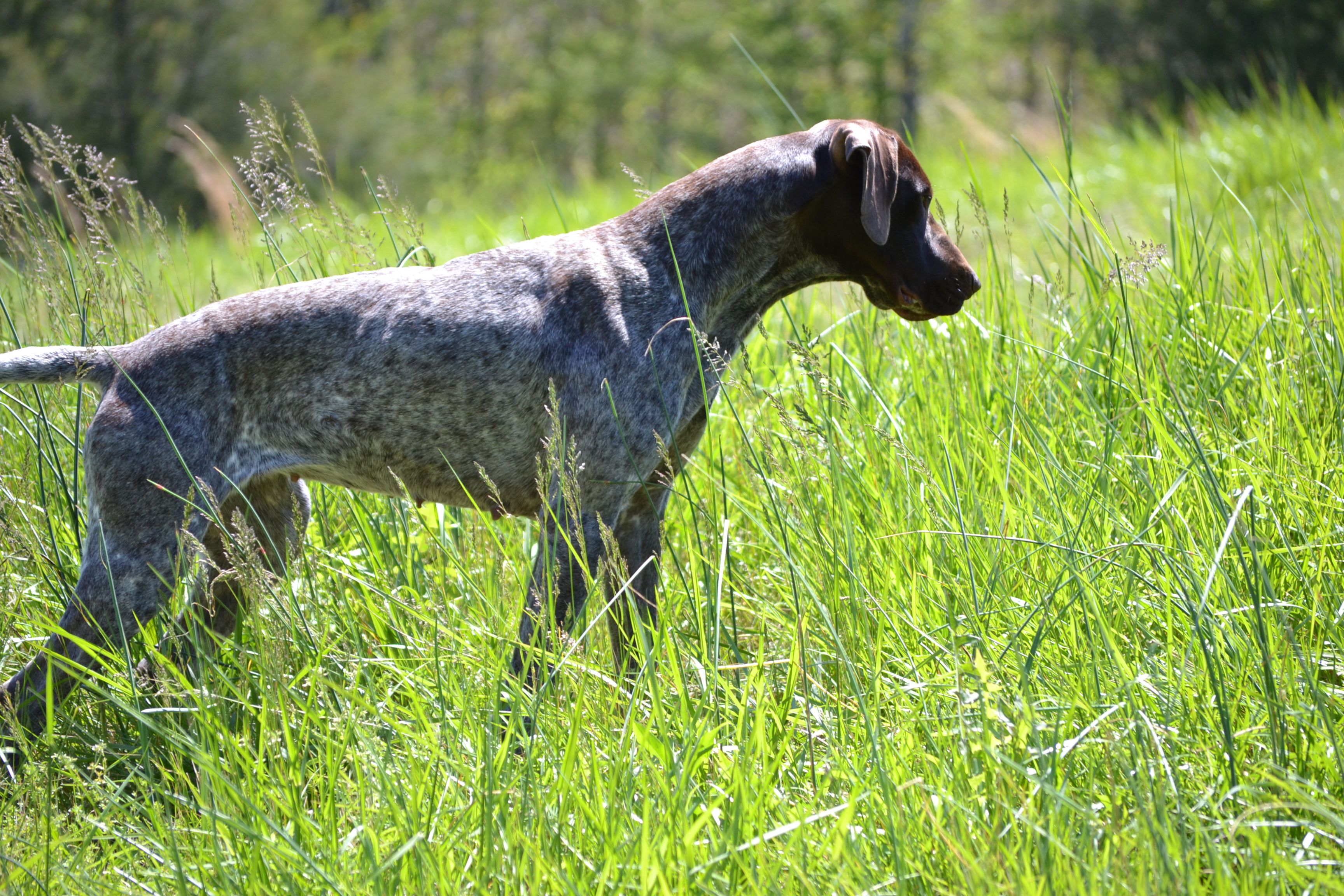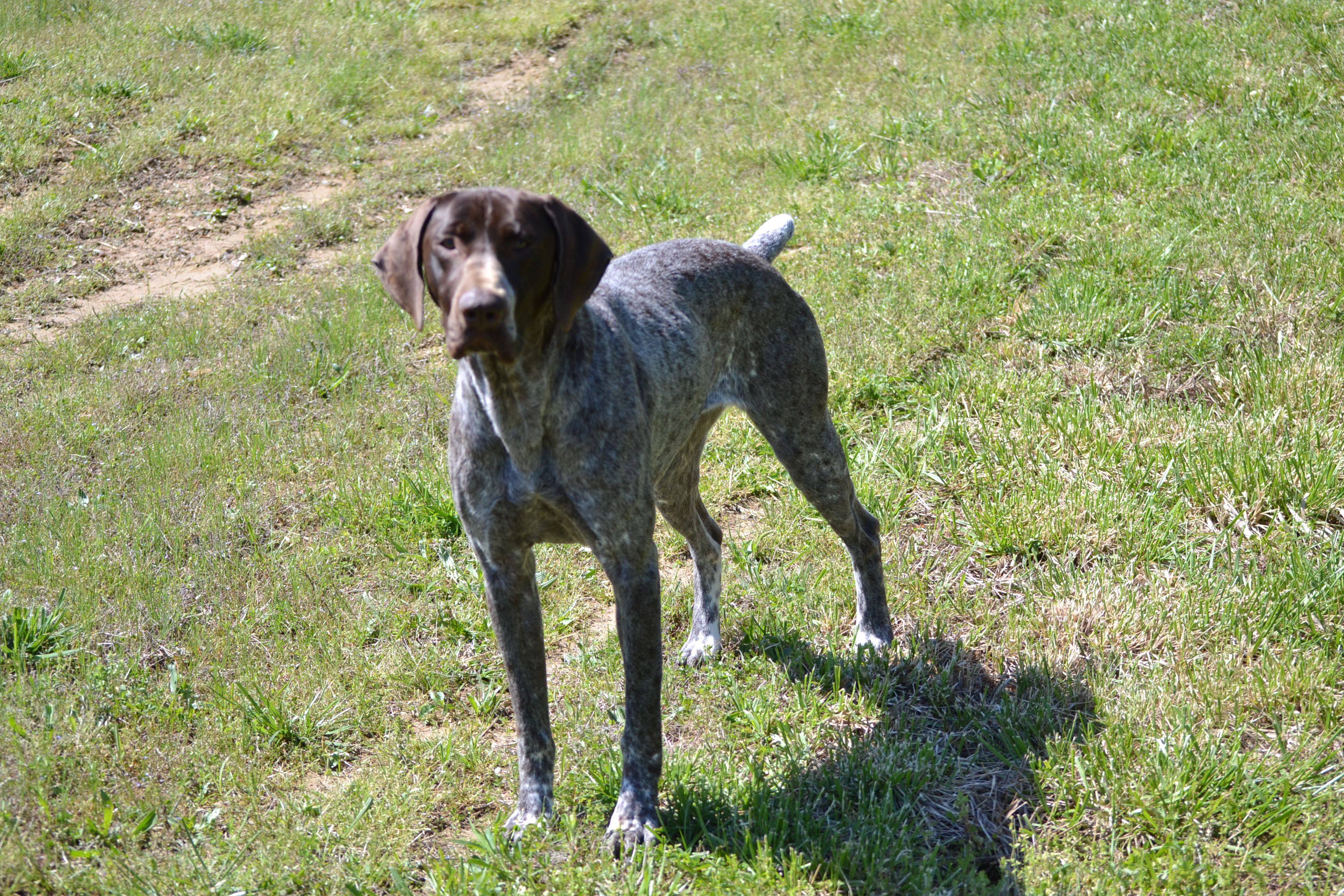 OFA Hips Good. OFA Elbows Normal. OFA Cardiac Normal.
PawPrints Genetic Panel as follows:
CD, DM, VWD all Normal (Clear). 
Dilute - Normal (Clear)  Long Coat - Normal (Clear) 
GCH.Silverlakes Taittinger Millesime

GCH.Fieldfines Pure Gold. CD, JH

Multi BIS BISS CAN/AM/INT CH.Fieldfines Back In Action. CGC, JH, ROMX

CH.Fieldfines N Topsfld Elvento. JH

CH.Fieldfines Topsfield Eternal Flame

BIS BISS CH.Fieldfines Back For More. JH ROM

CH.Berihill Twice As Nice

CH.Fieldfines Grand Vintage

BIS BISS CH.Placer C'ntry Rocket's Red Glare

Goodfellow Chocolate N Cream

CH.Fieldfines Victoria Secret. JH

Multi BIS BISS CAN/AM/INT CH.Fieldfines Back In Action. CGC, JH, ROMX

CH.Fieldfine Topsfld Top Secret

CH.Tullamore Time Travella

Bhulisa Kryptonite At Tullamore

Bhulisa Tatia Of Gamehunters

Bhulisa Vallkyria Of Gamehunters

Gamble's Safari Of Bhulisa

DC/AFC.Gamble's Odyssey Fritz. MH

NRC's Arabesque Kirby v Ziel. JH

Cedar Run Our Little Redevous At Tullamore

CH.Bluegras Waltz Of The Wind

CH.Unwillyn Trickadekaphobia

CH.Blugras Waltz Across Texas

CH.Blugras Hottie With A Body

GCH.Blugras Don't Think Twice

CH.B;luegras Sweeter Than Wine