Ashland's Laissez Les Bon Temps Rouler
(Ashland's Let The Good Times Roll)
June 19th, 2022
AKC Champion Pointed
OFA Prelims Hips GOOD & Elbows NORMAL
OFA Heart Auscultation/Echocardiogram NORMAL
EYES - CAER- OFA 07/2023.
DNA Clear: PRA, EIC, CNM, CMS, STARGARDT, RD/OSD, SK2, MCD, HNPK
EeBbDD = Black Coat carries hidden yellow & chocolate recessive genes. Non Dilute. LongCoat CLEAR.
Pictured below at 12 weeks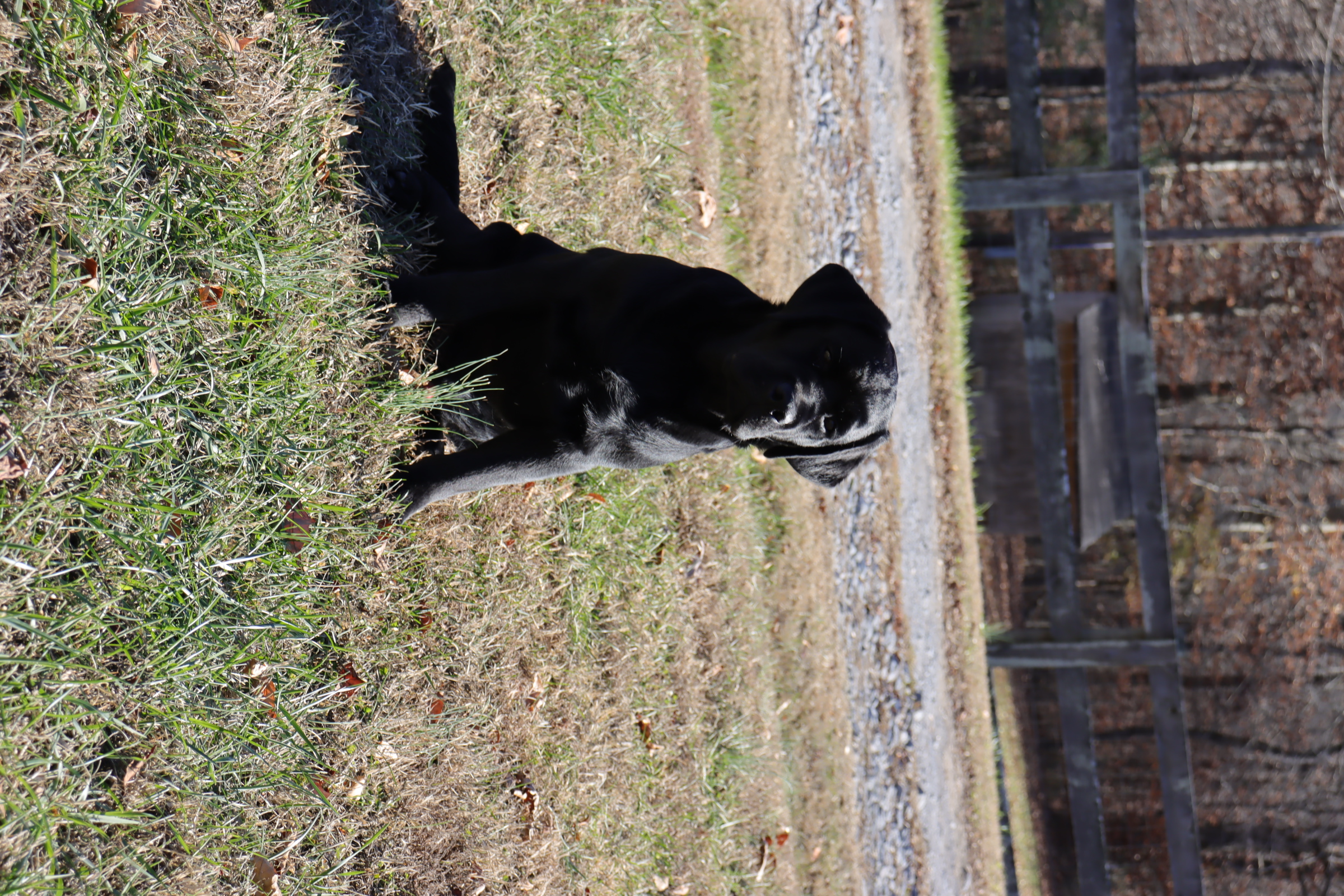 Rollin' stole our hearts from the time he was just a few weeks old.  Just like his parents, his temperament is everything we want in our Labradors. Calm, gentle and most docile disposition. Never has met a stranger.  Adores children and other animals. An intense love of water and retrieving. A super soft mouth and so smart that formal training just has never been required because he naturally picks up on things instantaneously and just lives to please.  Rollin' is, hands down in temperament, what any and all Labradors should be!
Rollin' earned his first AKC champion points from the puppy classes. 
We look forward to watching Rollin' mature.
---
Ashland's Laissez Les Bon Temps Rouler
GCH.Quail Chase Broadway Joe Windfall

Liberty Creeks Broad Ridge, TDI

Dune Dancer's Windfall At Quail Chase

CH. Willcare Leisure Suit Larry, JH

MBISS GRCh Glacieridge Tabatha's Granite

CH Tabatha's Sunfest Donnybrook

2014/7/21

Chocolate Female. Bred By Teresa L. Gordy and Christina Trojak.

CH. Pntd. Blackwing Mtn Meadow Trump

CH. Pnted.Ashland's Tiramisu

CH. Pntd. Jalin's Never Ending Affair