CHECK OUT ALL OUR FUTURE HOPEFULS BELOW.  
These guys & gals are part of our future Ashland program. Yes, we absolutely keep a pup or two from every litter we have. Breeding for a PURPOSE, not sales!  These are our keepers, they are being trained and live INSIDE our home with us. 
---
Ashland's Laissez Les Bon Temps Rouler (Ashland's Let The Good Times Roll).
Rollin' already has a 4-6 month Best of Breed and Sporting Group 4 first time in the ring.  He's a little showman already! We adore him to pieces!  Loves WATER and to retrieve.  Reminds us so much of his great grandpa Myles who we miss dearly.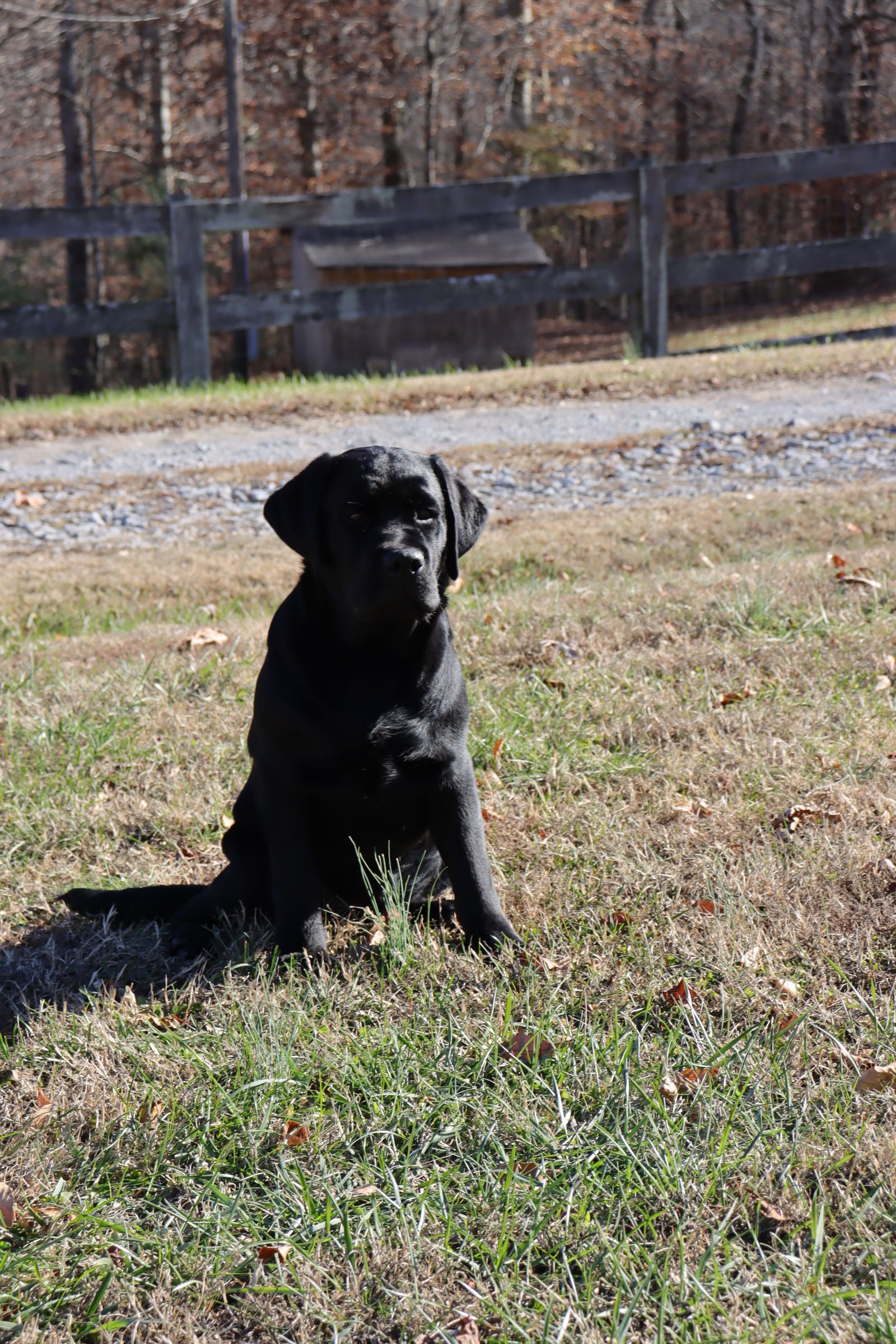 Lachlan's Ashland Souther Syndicate (Syndi)
MBISS GCH.Lachlan's Low Ryeder x CH.Lachlan's Platinum Edition
Syndi is one of our newest additions we obtained from Tom O'Hern of Lachlan Labradors.  Tom has graciously shared part of his breeding program with us and we are forever thankful.  We look forward to watching Syndi grow. Syndi is full of spit & vinegar (that should have been her name) lol. But on the flip side, she loves to retrieve and is a show off for sure!  High hopes for Syndi!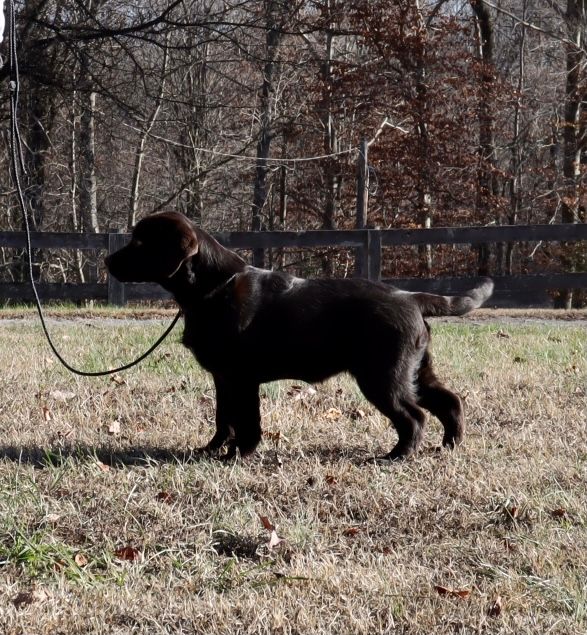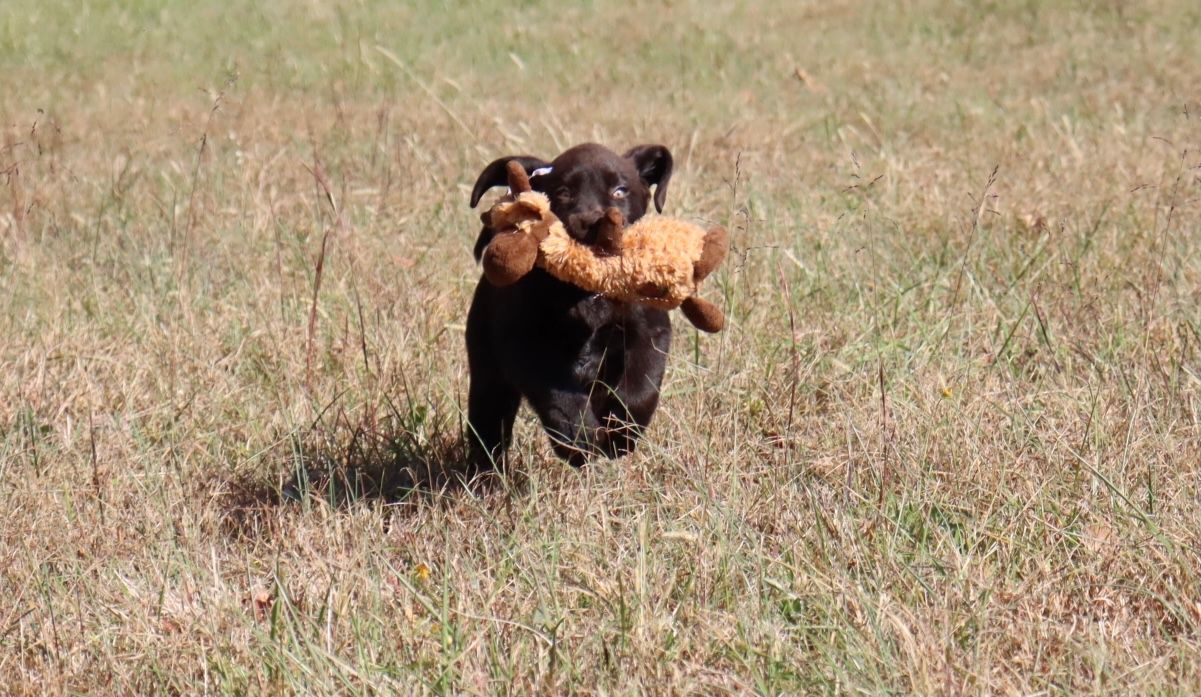 Ashland's Shaka 🤙
This little girl stole our heart early on. I knew she would be staying here with us at Ashland.  She's ADORABLE to say the least and she has mighty big shoes to fill. 🐾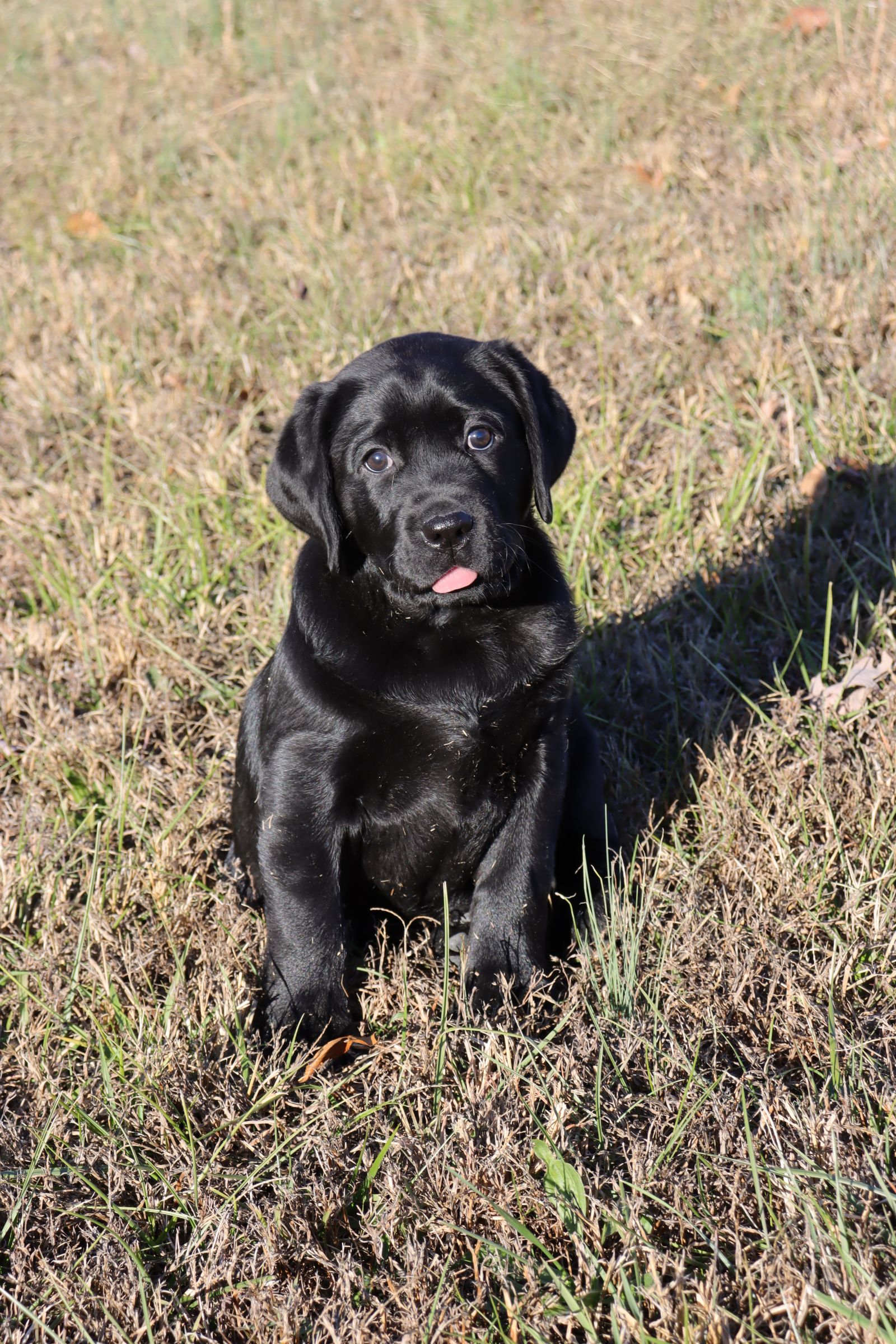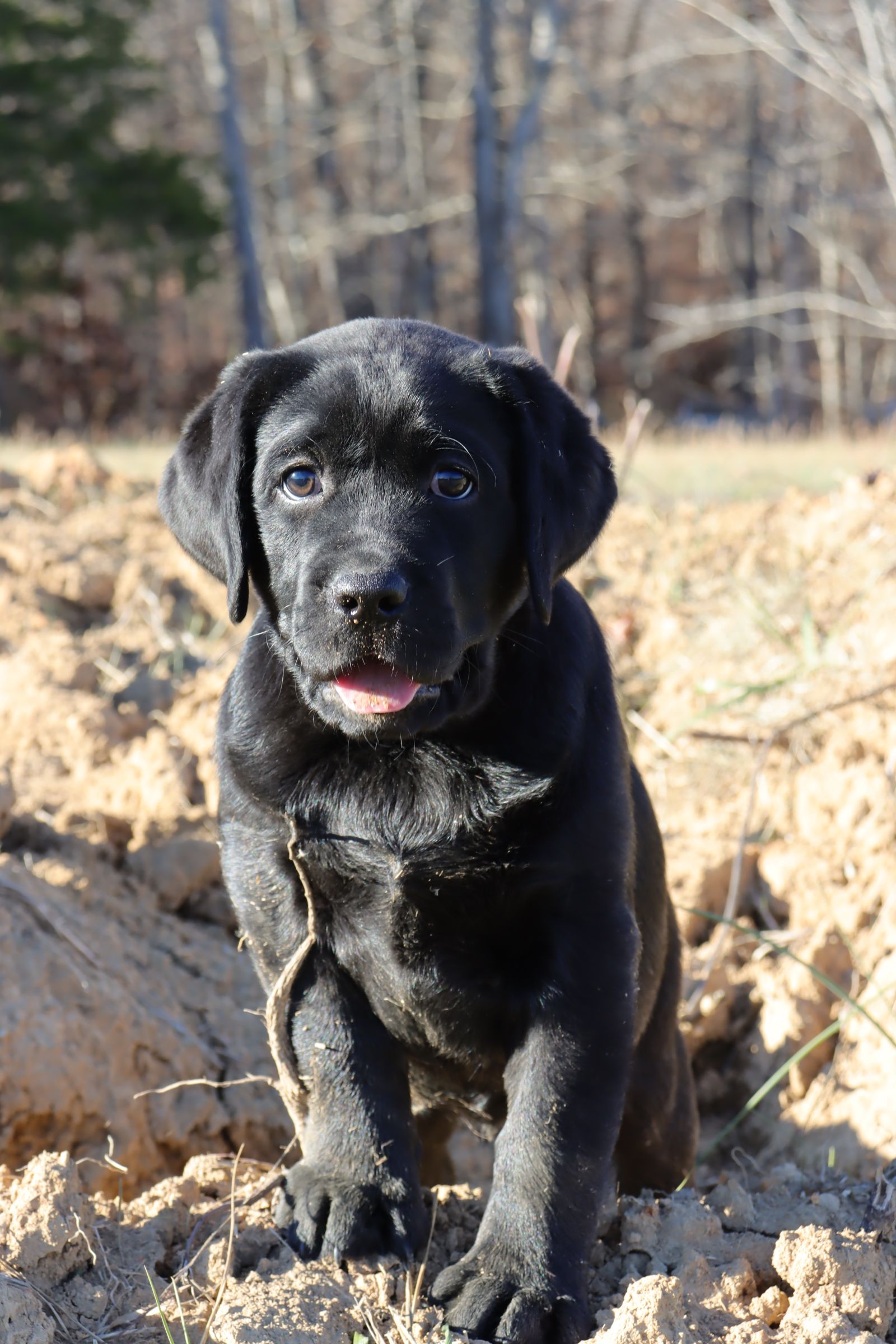 BlueRoof Ashland When The Going Get's Tough (Toug) (Tug)
Toug is a sweet, happy go-lucky boy that we are happy to add to our pack here at Ashland.  Thanks Marilee Rianda  for the opportunity to bring home such a nice boy from your program!
MBISS GCH.Hyspire Ghostones A Tough Nut To Crack x Pickle Creek Bohemian Raspberry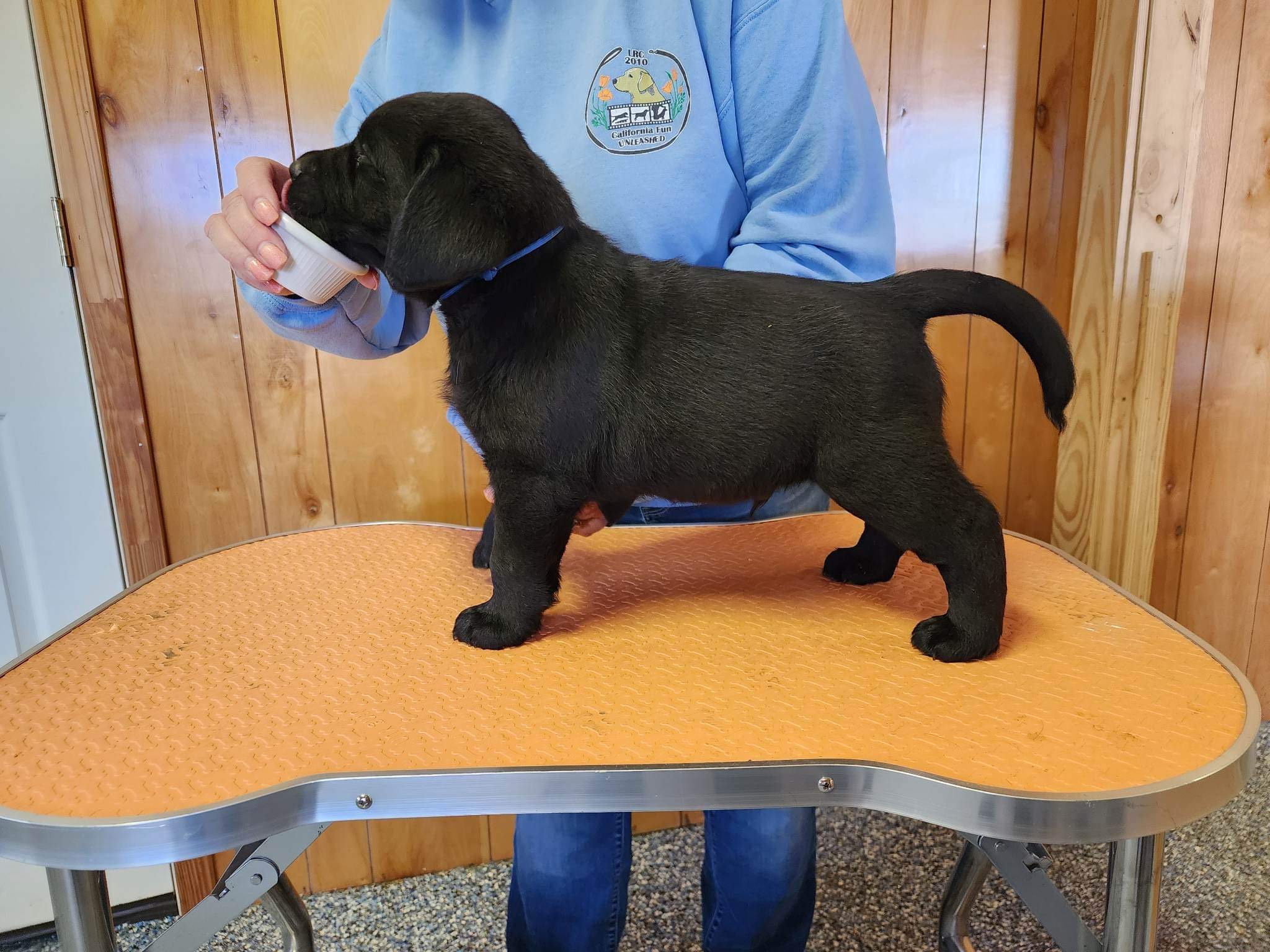 BlueRoof Ashland Caught In The Crossfire (Salvo) (Sal)
We went to Marilee's to bring ONE puppy home (see Tough above) and I just couldn't take my eye off of this fellow!  Sal is a gorgeous dark yellow (Fox Red color) plus he has bone, head, coat and beautiful angles and tail set for a red.  We are really excited to bring him home (Toug was too).  Thanks Marilee and Pam for this hunk of yellow! We love him! 
CH.Penara Catching Fire x Penara Tangled Web At Picklecreek