Ashland's Head Start Program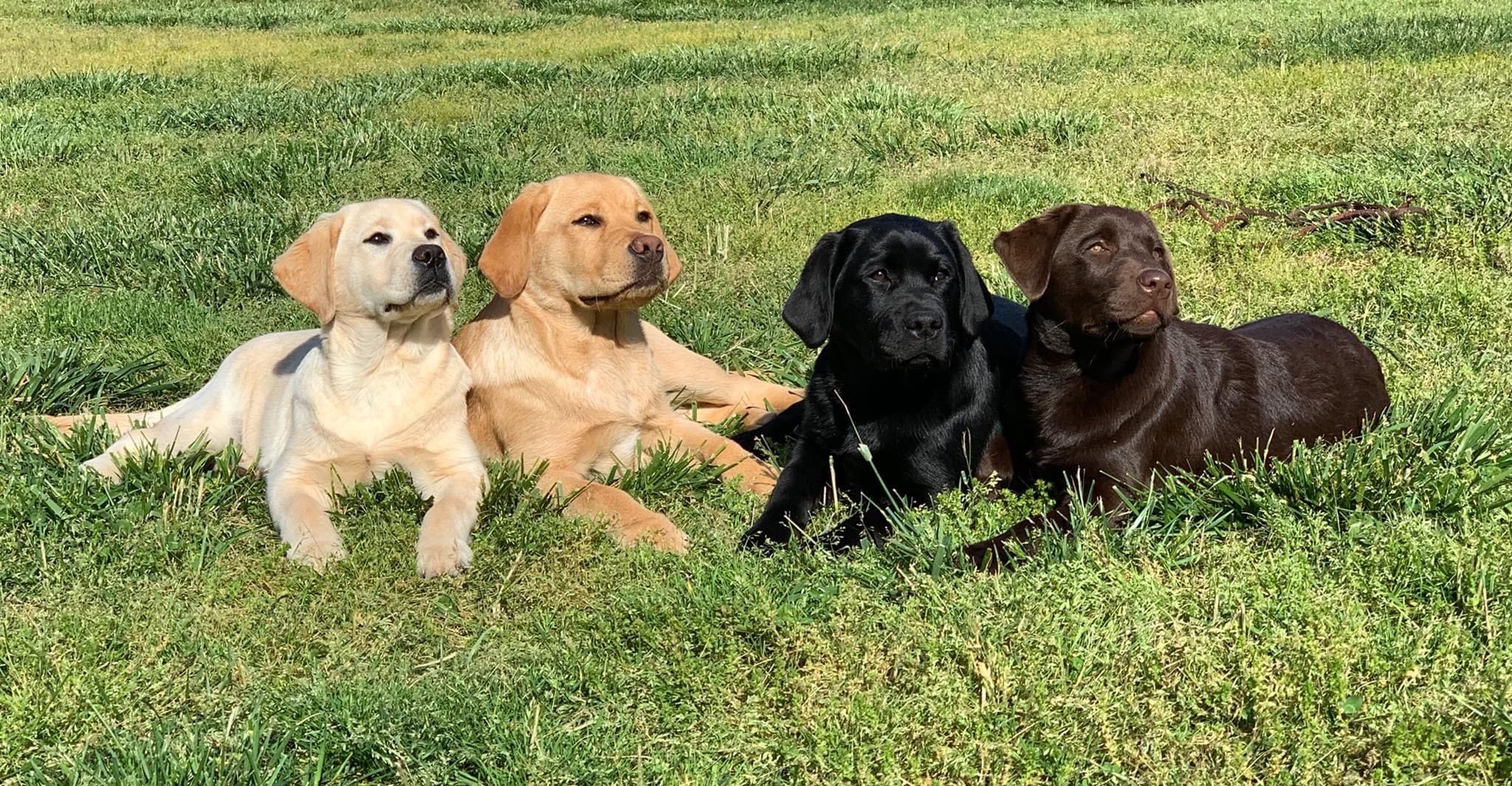 Our puppy head-start program is applied to any puppies we keep back to grow.
What does this means for you and how is this any advantage over a new 8 week old puppy?
Since our main goal is to retain at least two pups (our keepers) from each of our litters to grow in hopes they will stay with us forever and become a part of our next generation of wonderful Labradors.
It is just unrealistic to keep every dog held back. So once or twice a year, we will re-evaluate the keeper's from our recent litters and decide WHO stays and who is eligible for a new home. 
So if we have posted an "available older youngster" that we have raised, he/she will have been through our rigorous and FUN puppy head start program!
We believe our program exceeds most all other socialization programs. We place emphasis on raising NO shy dogs. No aggressive dogs. No kennel raised dogs. No problem dogs!  Our pups can be taken anywhere and are ready for any new adventures that come their way.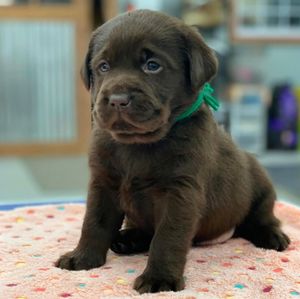 *Our pups are handled several times per day from birth forward.
*Training and PROPER SAFE socializing is started very early.  Training includes advanced obedience and skills teaching control off-leash and in public places with crowds, etc.  Pups start traveling with us when for outings once shots have been started.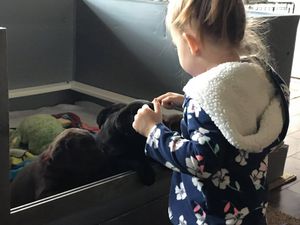 *Acclimated to children, other dogs and felines.
*Introduced to water and retrieving
*Pups are always crate trained early and in most cases (depending on age) are also housebroken.
Essentially our head start program eliminates you paying someone else for several weeks of professional training. It saves you from having to socialize or attend early classses. It saves you Veterinary expenses because each dog is completely current on all inoculations, will be on a monthly heartworm preventative and also microchipped.  
We don't intentionally keep pups back to train for the general public. It's just a PERK for you if we should decide to let one of our kids go.  It's peace of mind knowing that your getting a puppy raised correctly and keeping in mind that our dogs are family companions before anything else.
Sign up for our email updates to be notified of any availability or every so often, check our website page "Available Adults".  
Sorry we don't keep names or a waiting list for future head-start pups!