BOZ is our wonderful chocolate boy that is has the absolute sweetest, calmest disposition. He loves everyone, everything but most of all, he LOVES to please, retrieve and be an absolute ham!  
*PROVEN - AT STUD TO APPROVED FEMALES*
Below @ age 2 years.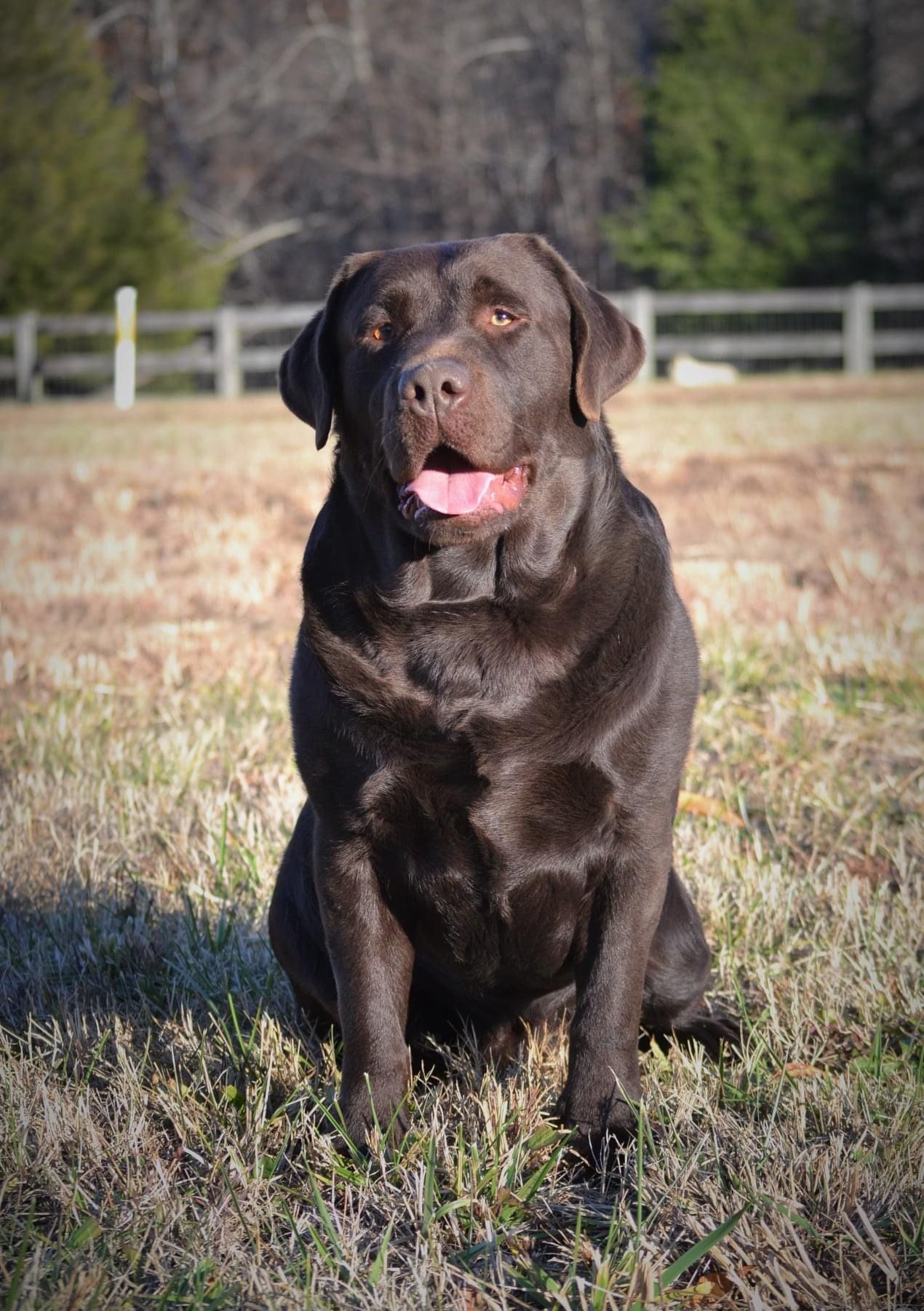 OFA: Hips Good/Elbows Normal.  Heart Echo Clear (Normal). DNA Clear PRA, EIC. CNM, DM, HNPK, MCD, RD/OSD, SK2, Stargardt Disease and Dilute CLEAR.  Current CAER.  
Dominant Chocolate (does not carry yellow).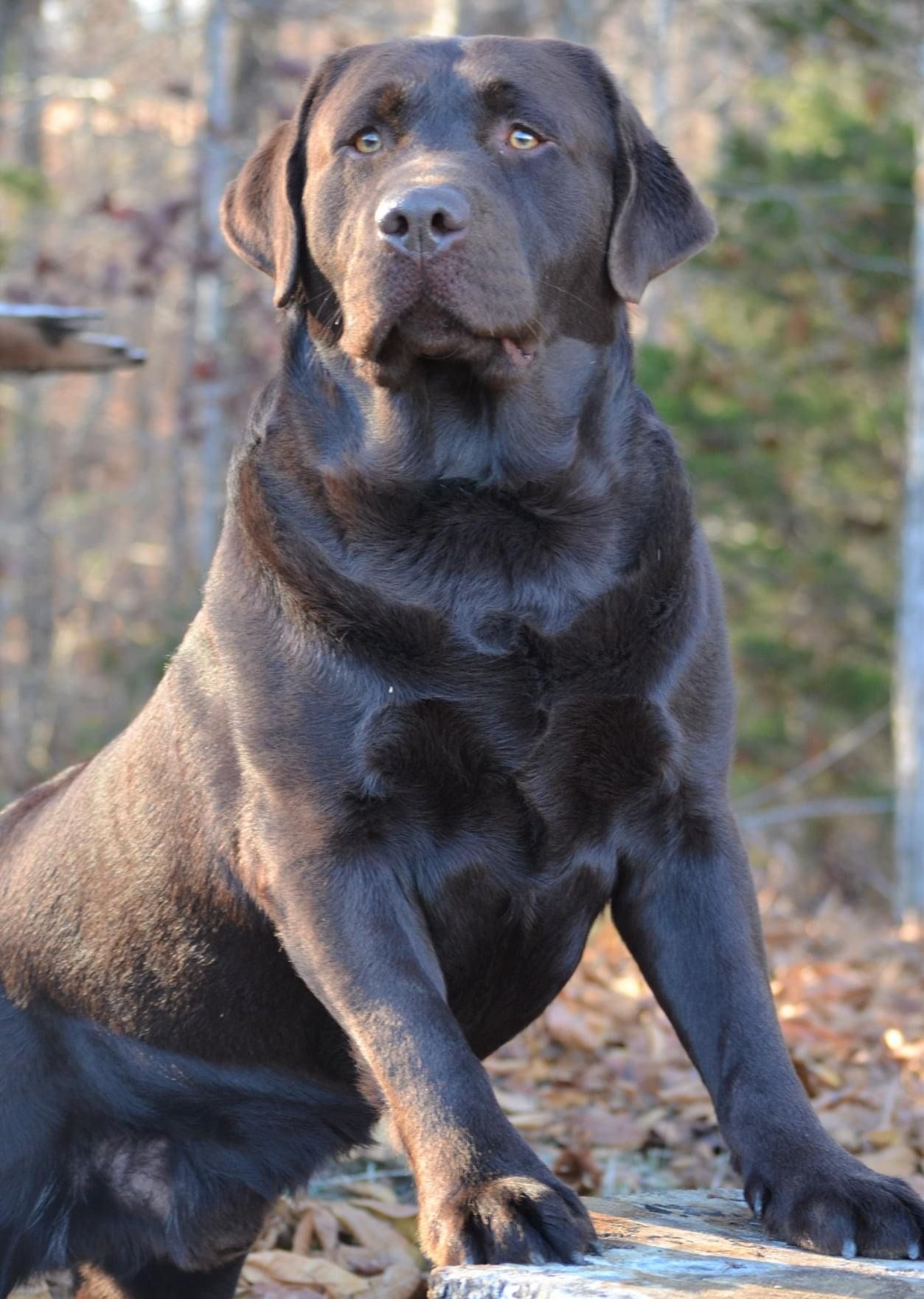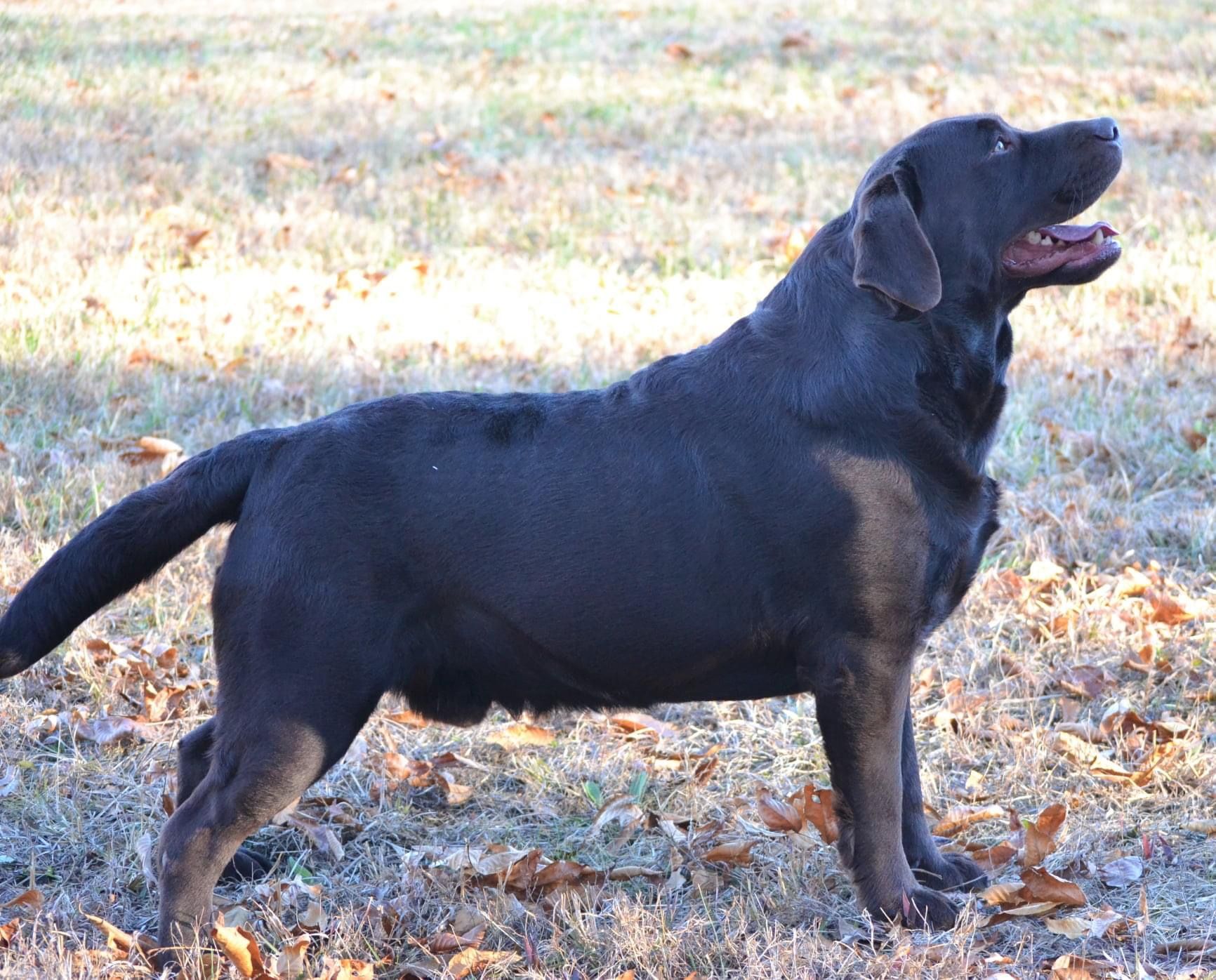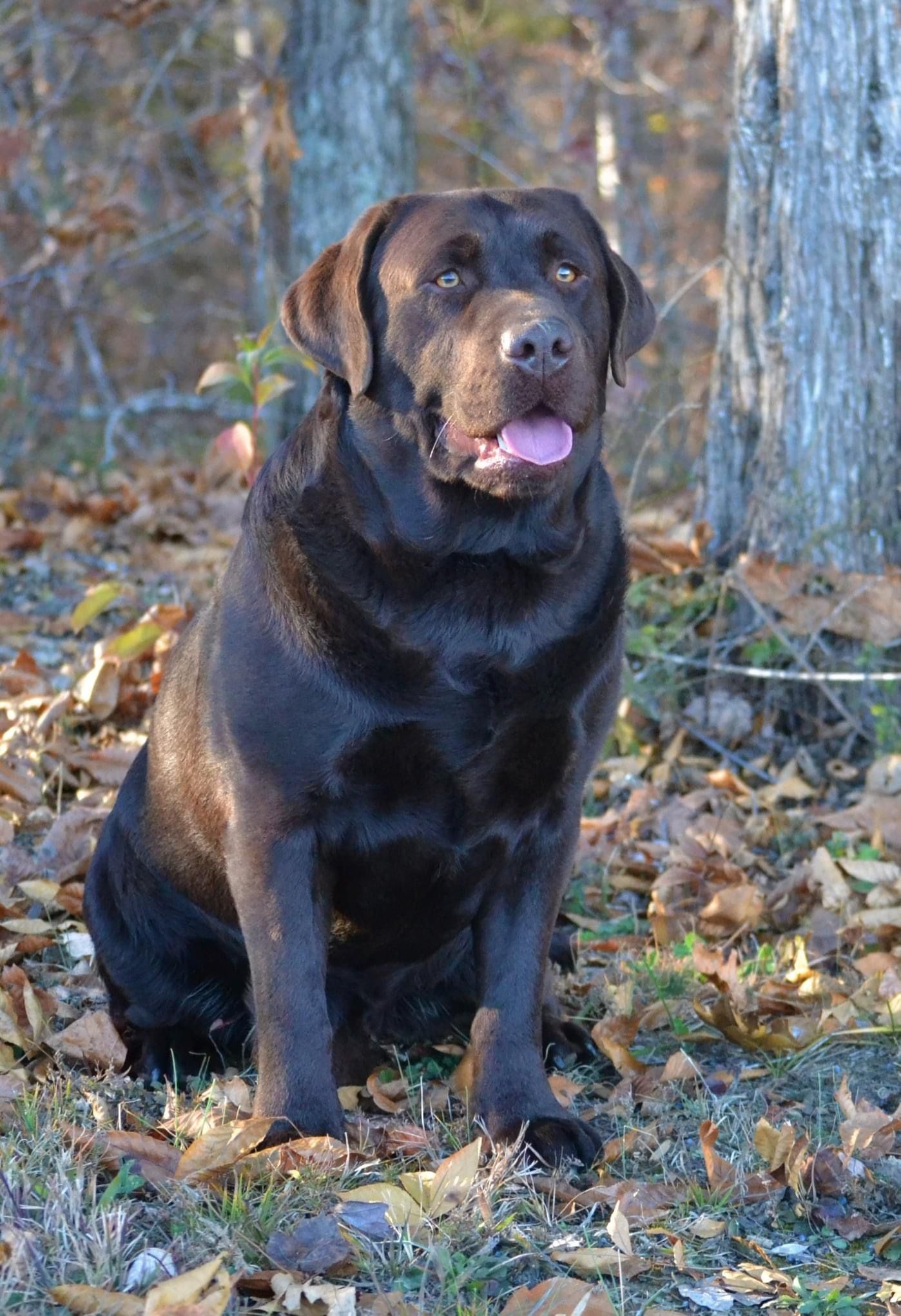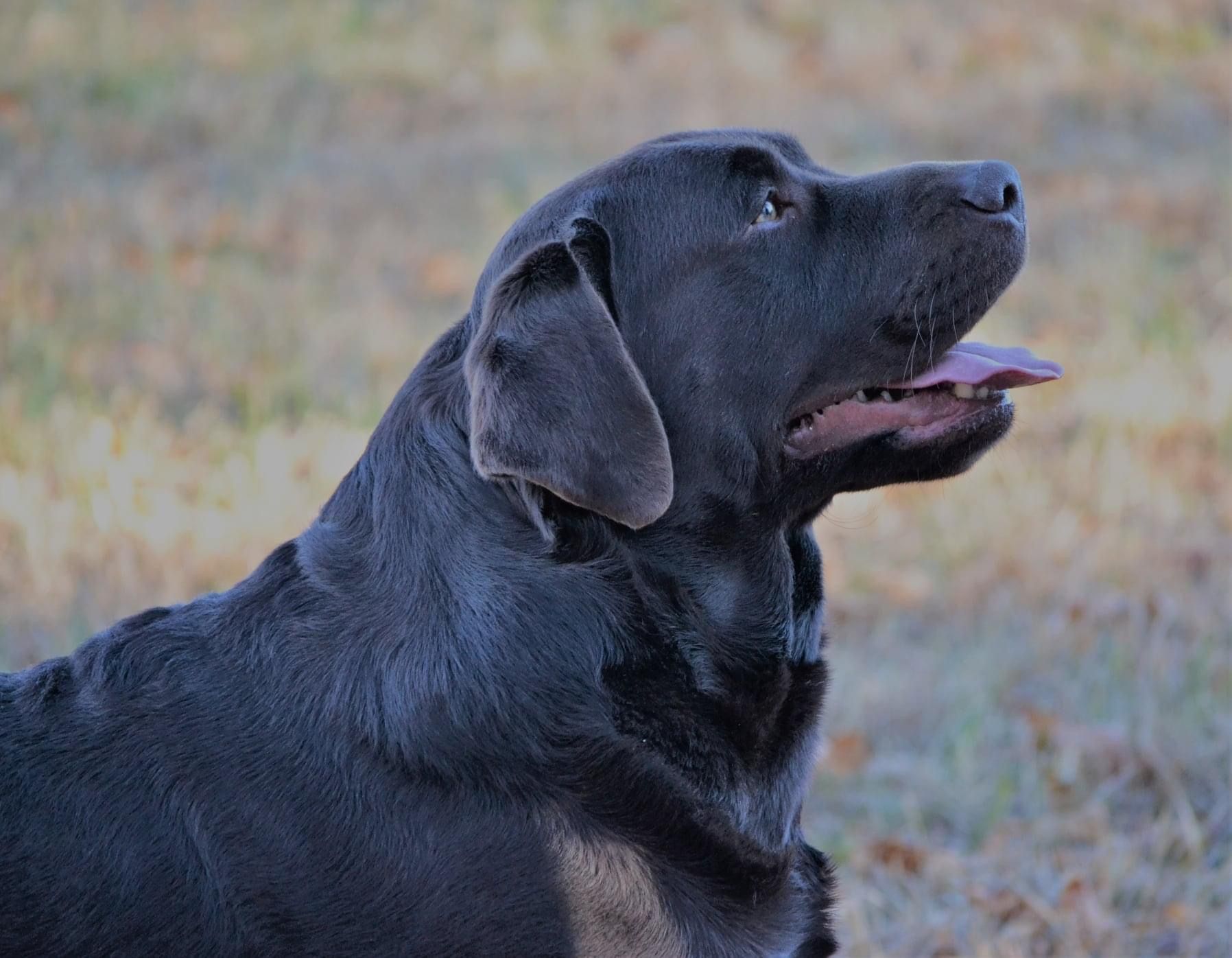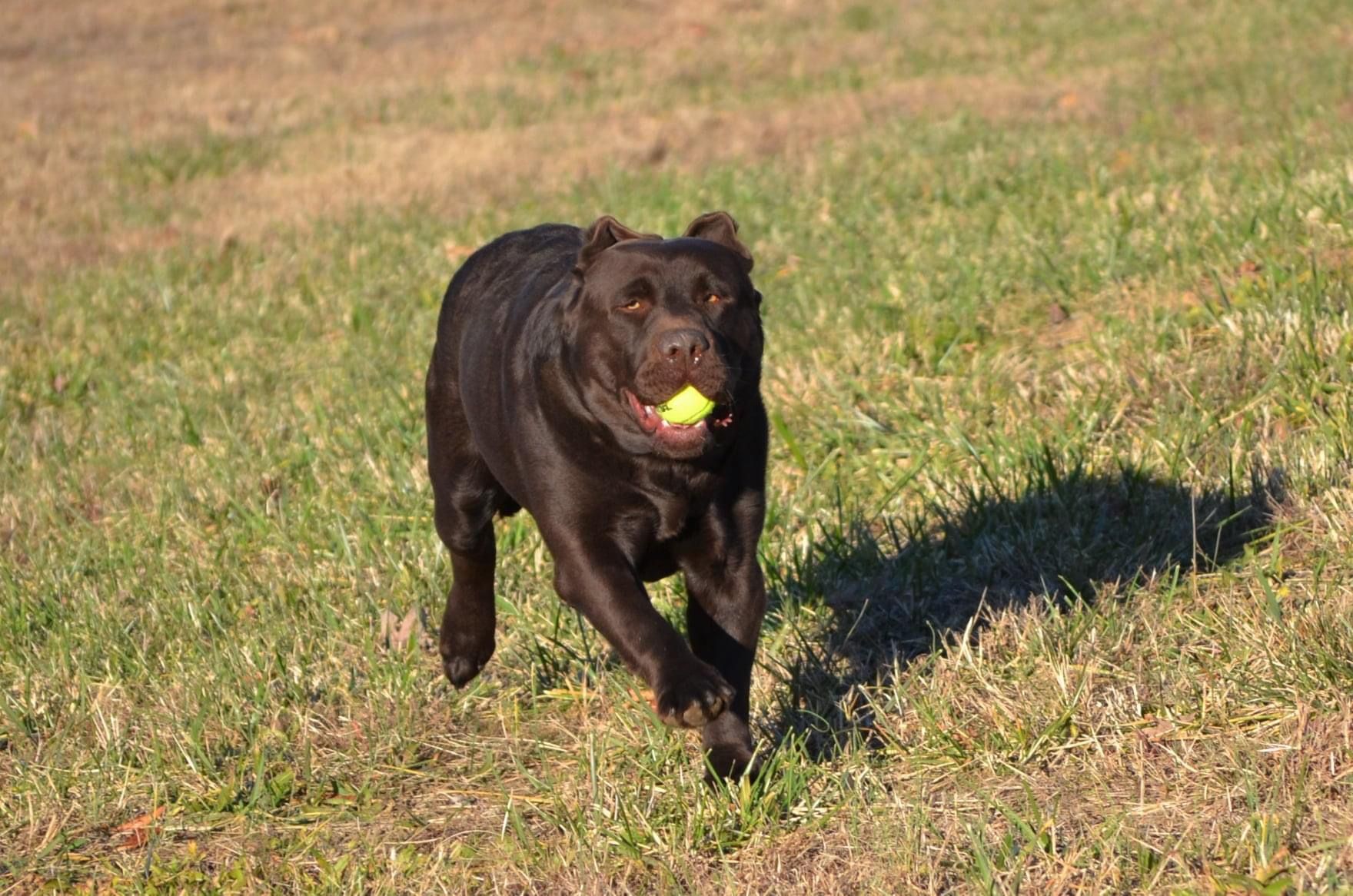 GCH.Quail Chase Broadway Joe Windfall

Liberty Creeks Broad Ridge, TDI

Dune Dancer's Windfall At Quail Chase

CH.Stonecrest's Davy Crockett

Windfall's Mardi-Gra Merenque

CH. Willcare Leisure Suit Larry, JH

Bonaventure Lubberline Viscount

MBISS GRCh Glacieridge Tabatha's Granite

CH Tabatha's Sunfest Donnybrook

BISS GCH.Big Sky's Stone Kutter

2014/7/21

Chocolate Female. Bred By Teresa L. Gordy and Christina Trojak.

CH. Pntd. Jalin's Never Ending Affair

BISS CH. Paradoc's Obsidian