Ashland's Apple Brandy
 Brandy is one of our dark yellow girls. She is our velcro dog. Always happy, loves everyone, human, child or other furry friends.
 Retrieving & water dog extraordinaire! 
Click on blue text to verify health test ⬇️
OFA Hips Excellent. OFA Elbows. Normal. Heart Echo Normal. Eyes CAER Normal. 
DNA Clear for PRA, EIC, CNM, CMS, HNPK, MCD, RD/OSD, SK2, SGD
DNA Clear for Dilute.  Yellow, carrying chocolate. LongCoat Carrier.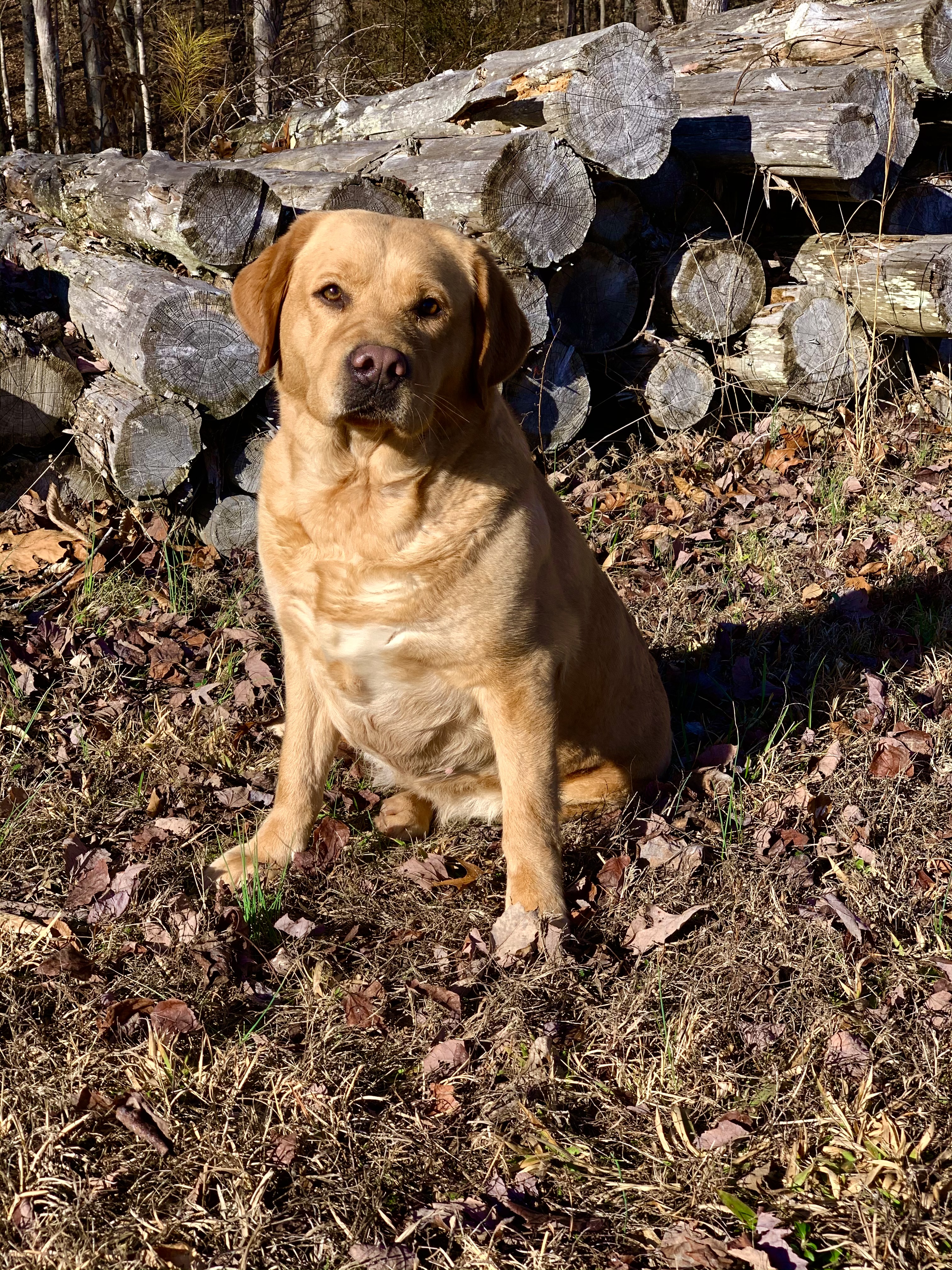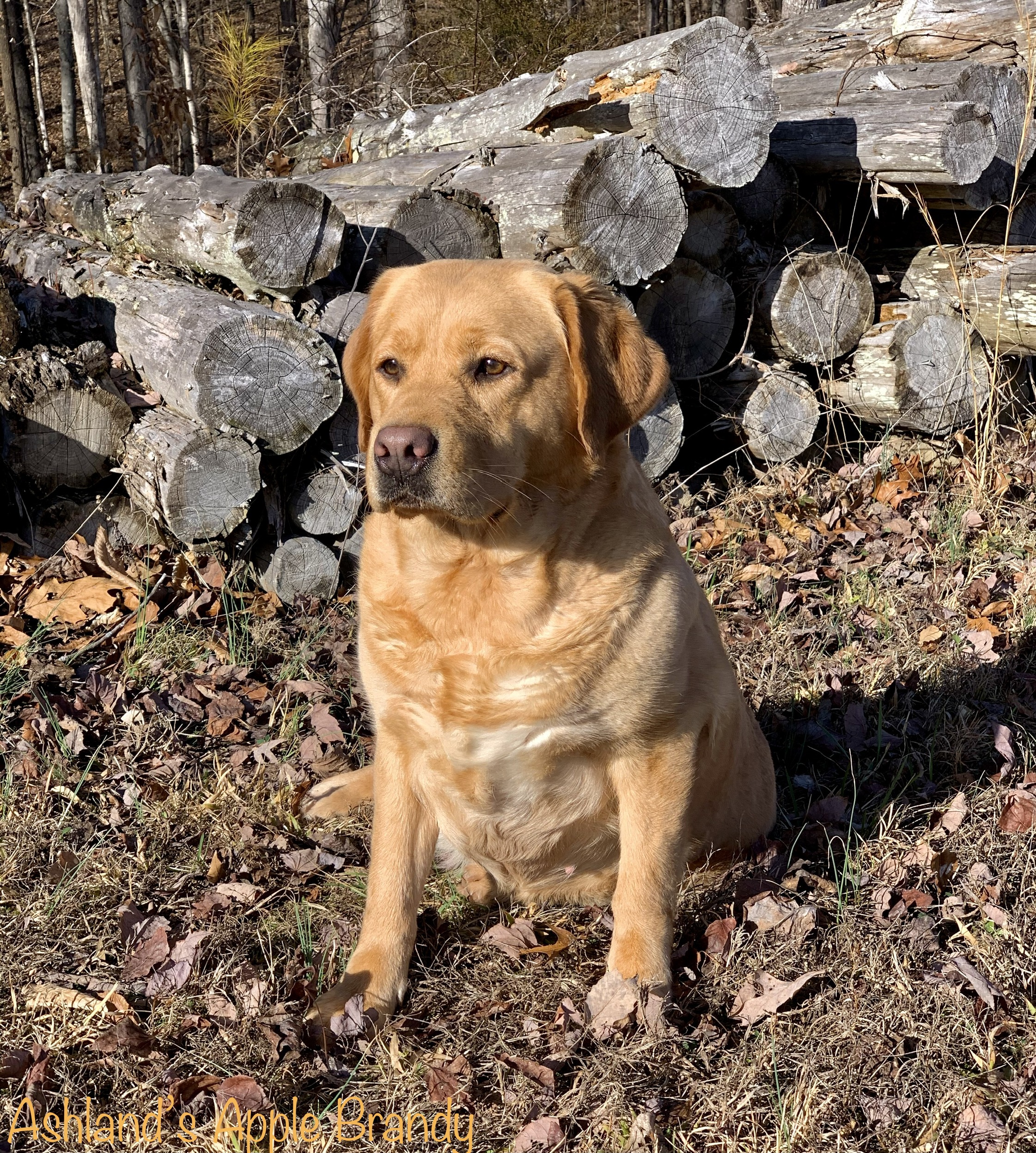 Brandy puppy pictures below: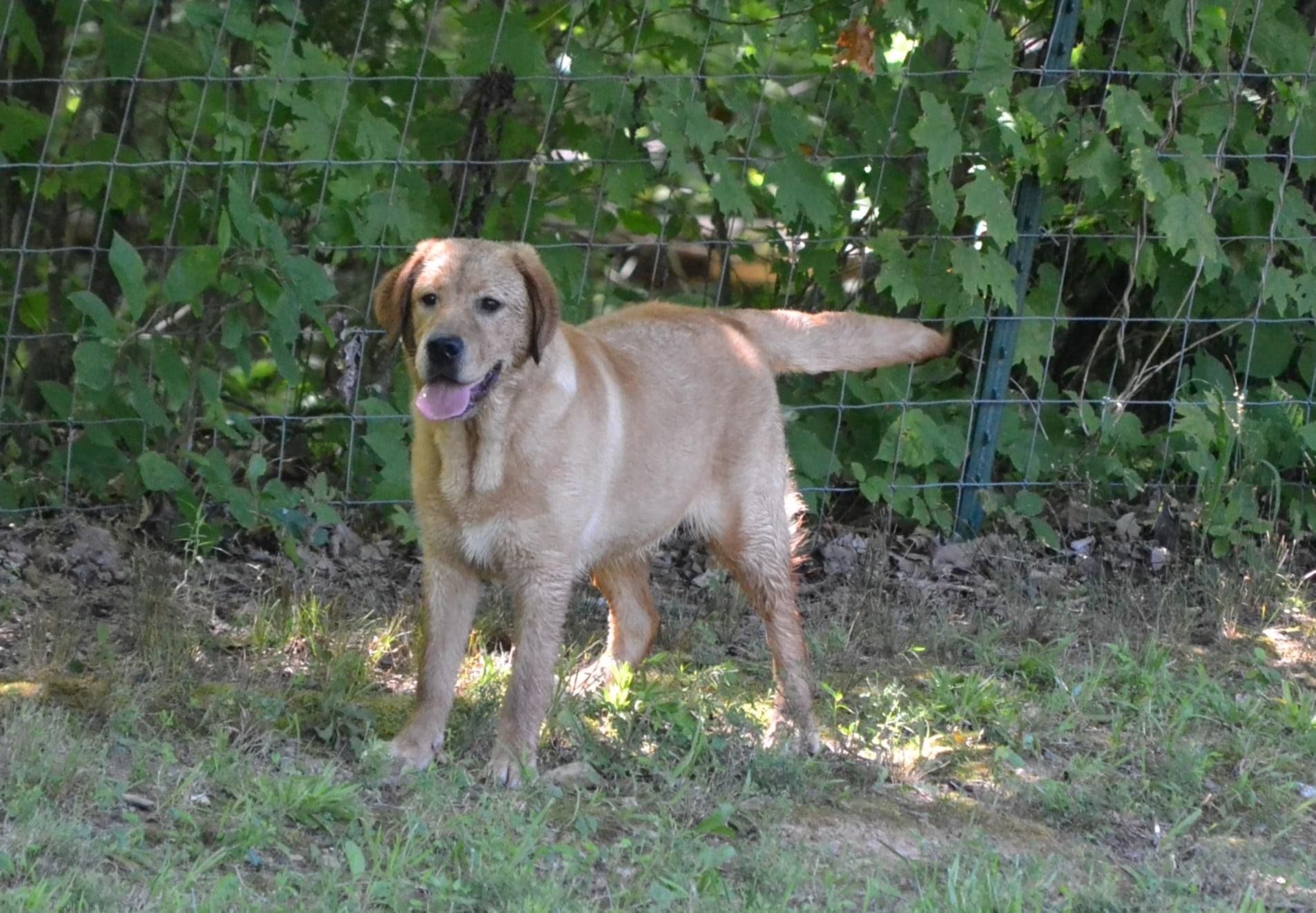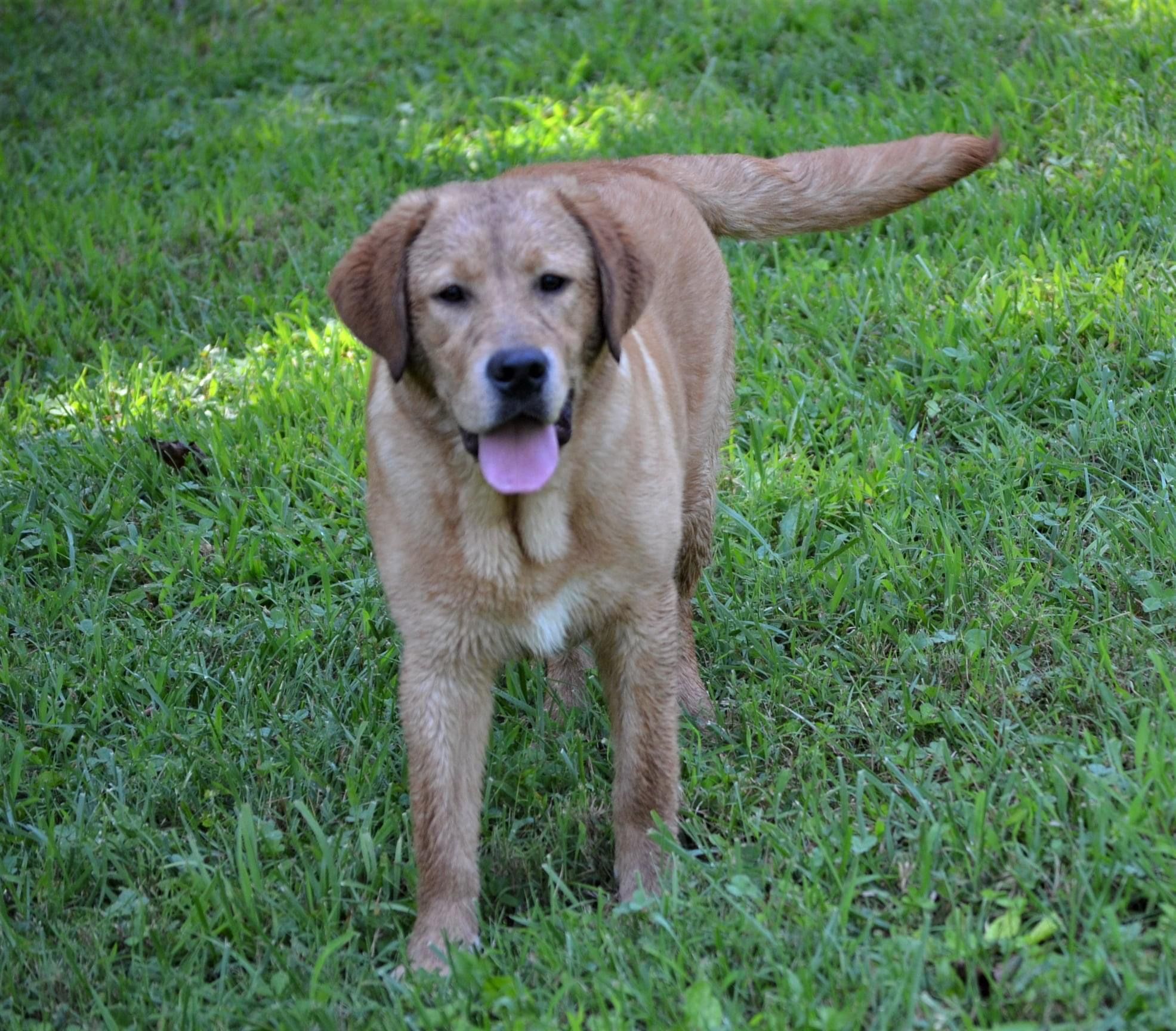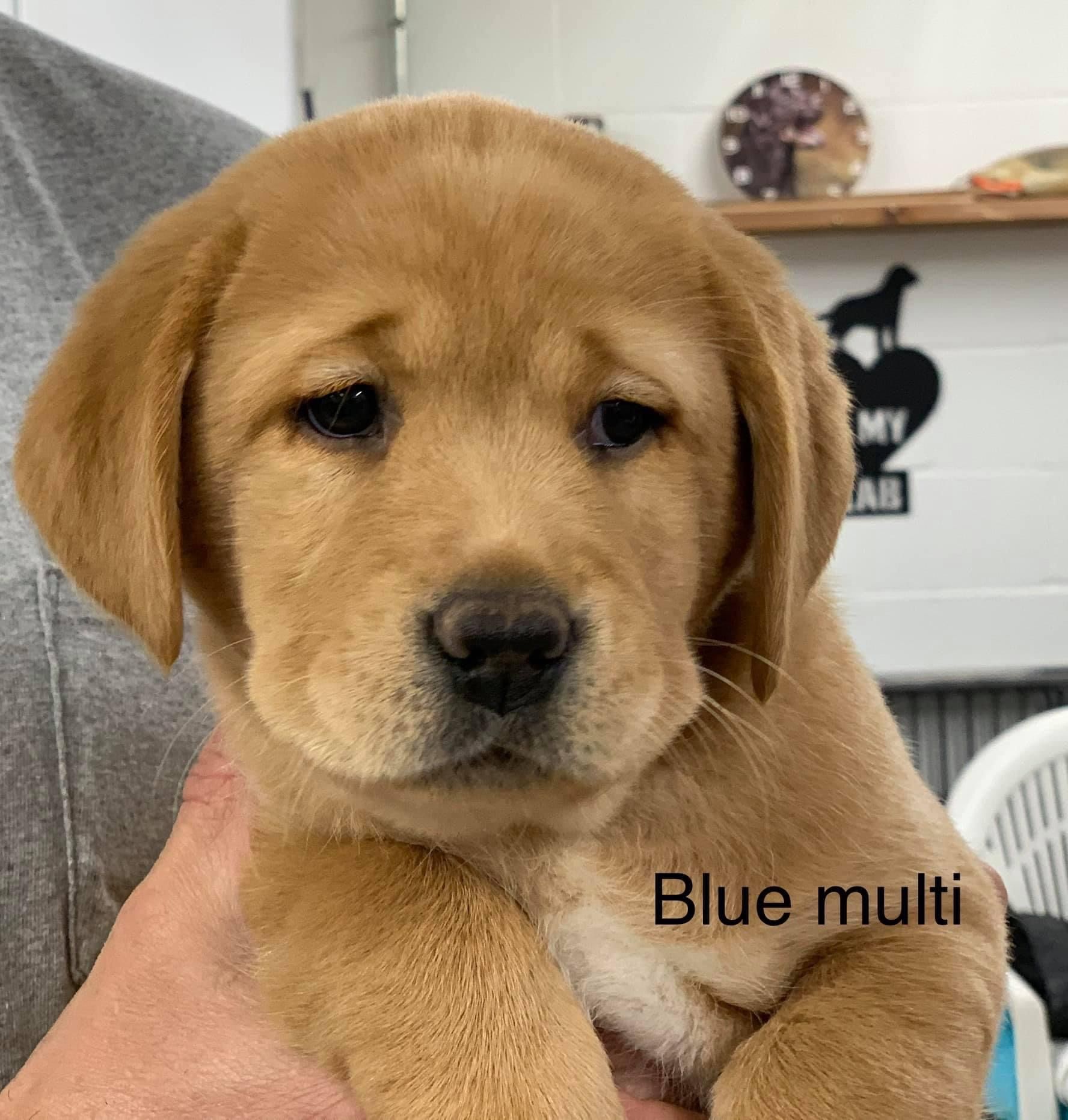 CLICK ON HIGHLIGHTED LINKS BELOW TO ACCESS HEALTH TESTING
Blackfork's Don't Water Down My Whiskey

Stonehenge Ridge View Ben Written In Red

Tabatha's Sunfest Eclipse

GCH.Tabatha's Sunfest Hudson

Tabatha's Karmah O' Stonehenge

CH.Tabatha's Stonehenge Absolute

CH.Stonehenge Serendipity

Blackfork's Kiss Kiss Bang Bang

Little River's Redheaded Stranger

Blackfork's Trail Of Tears

Penara's Blackform Amazin Cajun Tate

Steelheart's Balreon Red Fern

CH. Pntd. Blackwing Mtn Meadow Trump

CH. Blackwing Baron At Mtn Meadow

Seawind Irish Brew At Blackwing

CH. Pnted.Ashland's Tiramisu

CH. Pntd. Jalin's Never Ending Affair

Owned By Teresa Gordy. Handled EXCLUSIVELY by: Erin Hall and Teresa Gordy

CH. Liberty Creek Sound Of Silence

Owned by Ashland Labradors/Teresa Gordy. Handled By Erin Hall & Teresa Gordy. Bred By Pam & Gerald Harvey.

CH. Blackwing Baron At Mtn Meadow