Be sure to "Like" our Facebook page (click link below and hit like) so you won't miss out on our latest updates, pictures, breed, health, training and other important information! 
Welcome to Ashland Labradors
Located just 15 minutes north of Downtown Nashville, TN.
EST. 1984

**PLEASE NOTE**
We are NOT associated or affiliated in ANY WAY with Ashland Kennels of Georgia!!
Email:ashlandlabradors@gmail.com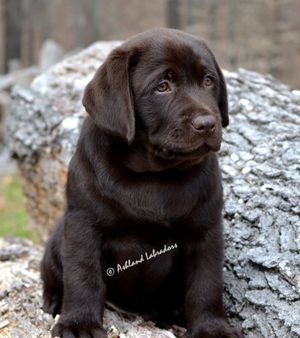 Our Labradors are first and foremost family companions.  Second they can serve as show dogs, hunting companions, therapy dogs, service and/or working dogs. No matter if you are looking for a loving member to add to your family or are interested in a certain dog sport or venue, our Labradors excel in all areas. We strive for the REAL Labrador Retriever which is one that is not only correct in proper temperament but also a dog that is correct in structure as the written breed standard describes. Labradors are not supposed to be weedy, lanky individuals with pointy heads and equally objectionable are short, fat cumbersome dogs that cannot withstand the vigor's of working or partaking in a family outing.

Temperament is one of the HALLMARKS for this breed.  A Labrador Retriever was bred to be a gentleman's hunting dog, a family companion and a breed that can adapt to any situation with ease. They are NOT and never where meant to be a speed machine or a bouncy, over-energized four legged meat dog. Lord knows there are many other breeds out there bred specifically for those reasons. The Labrador should NOT be one of them.
 True to the correct Labrador temperament, you will find that our dogs  are low-key inside the home but when it comes to performing a certain task they are trained for, they turn on like a light-switch. A dog you compete in the ring with, take hunting and then home to lay at your feet.

 Ashland Labrador Retrievers can be found in homes all across the U.S., Canada, Mexico and several other Countries around the world. Our breeding program is focused on proper temperaments, correct conformation, health & genetics.