🐾Meet our Newest Litter🐾
Whelped January 9th, 2022.
ALL PUPPIES FROM THIS LITTER ARE SPOKEN FOR
 *To request an application; First, read our FAQ's and Litter Info pages so you don't ask me something I have already addressed in those pages.🙂. After that, send an email to Teresa at:  Ashlandlabradors@gmail.com
This gorgeous litter of blacks & chocolates we've had planned for a while and they are finally here!  
🎉Four Boys & Five Girls🍾
So excited to watch these beautiful pups grow!
Stay tuned for weekly updates!
---
~TWO WEEK OLD UPDATES~
Little peepers (eyes) are just starting to open. These babies are just doing fantastic. They're meeting all the two week milestones.  Marti is such a fabulous mother and tends to the constantly.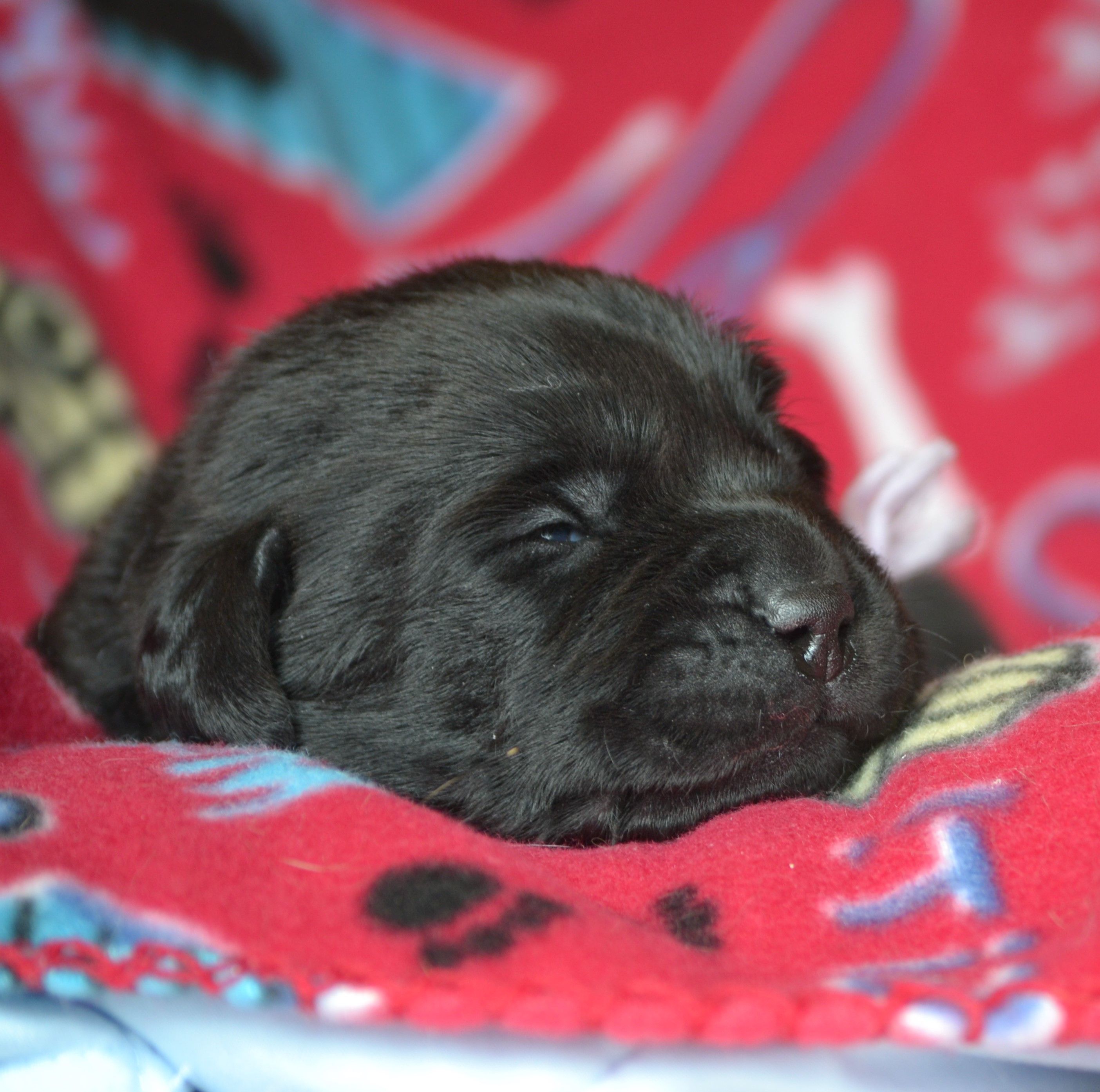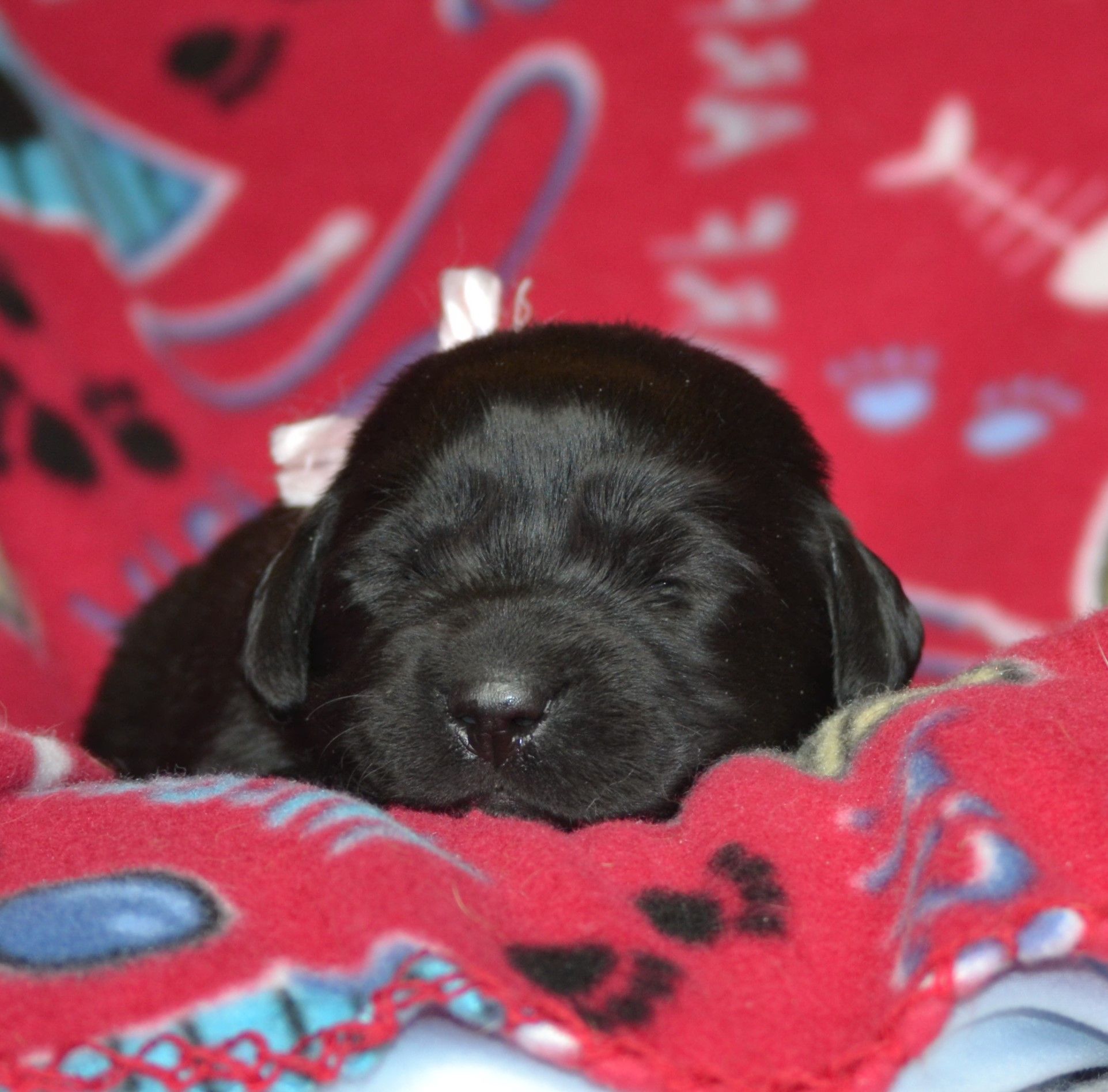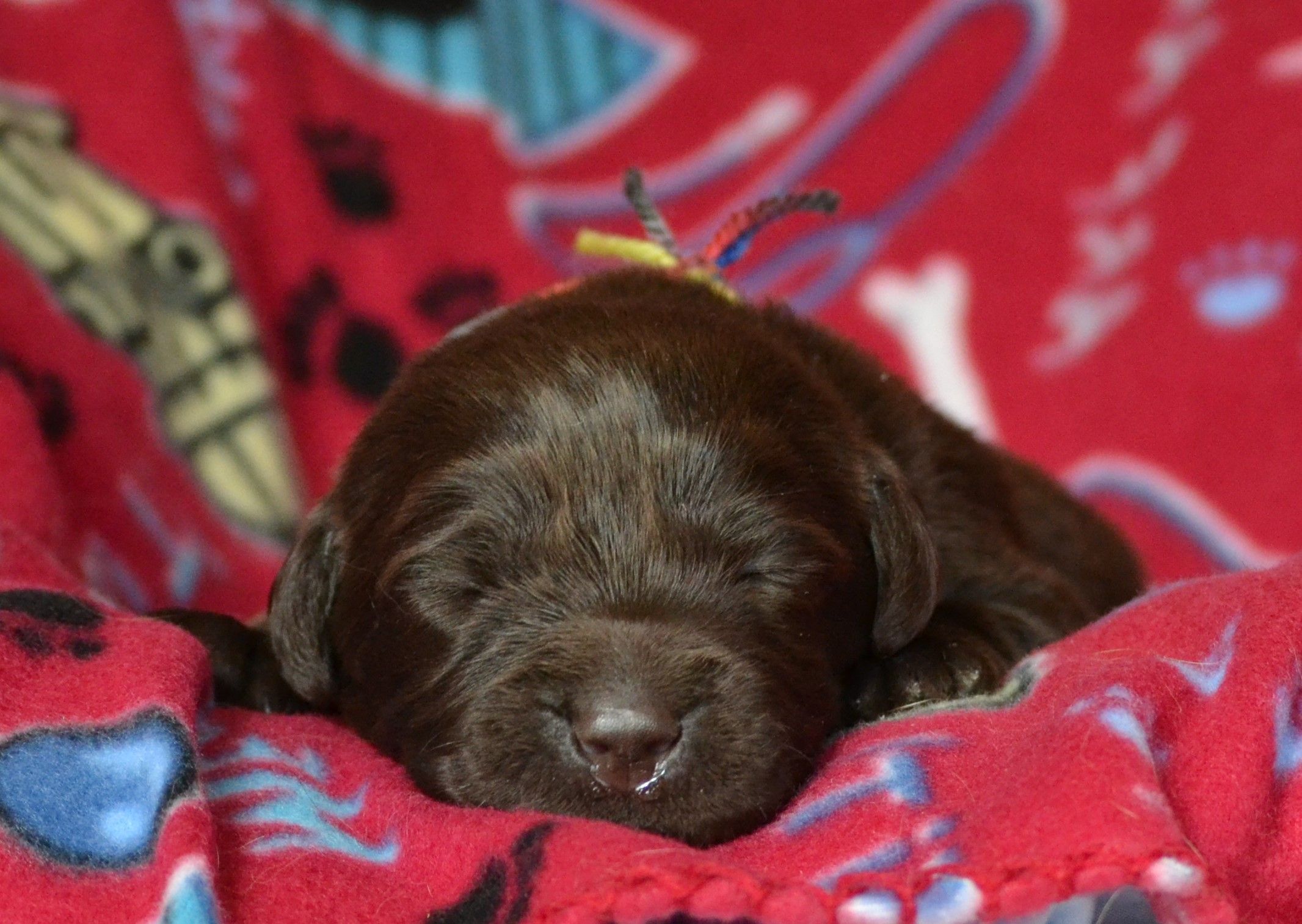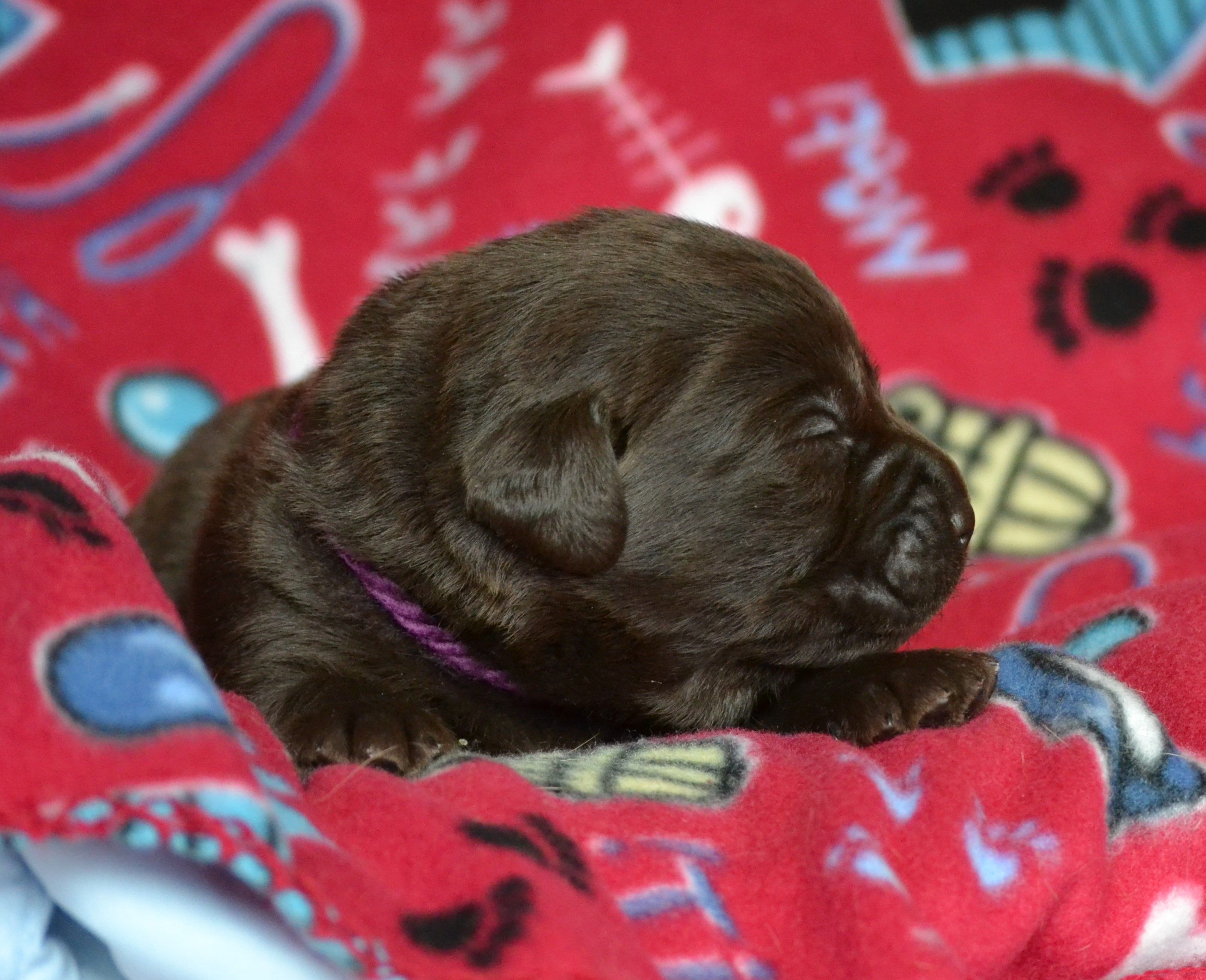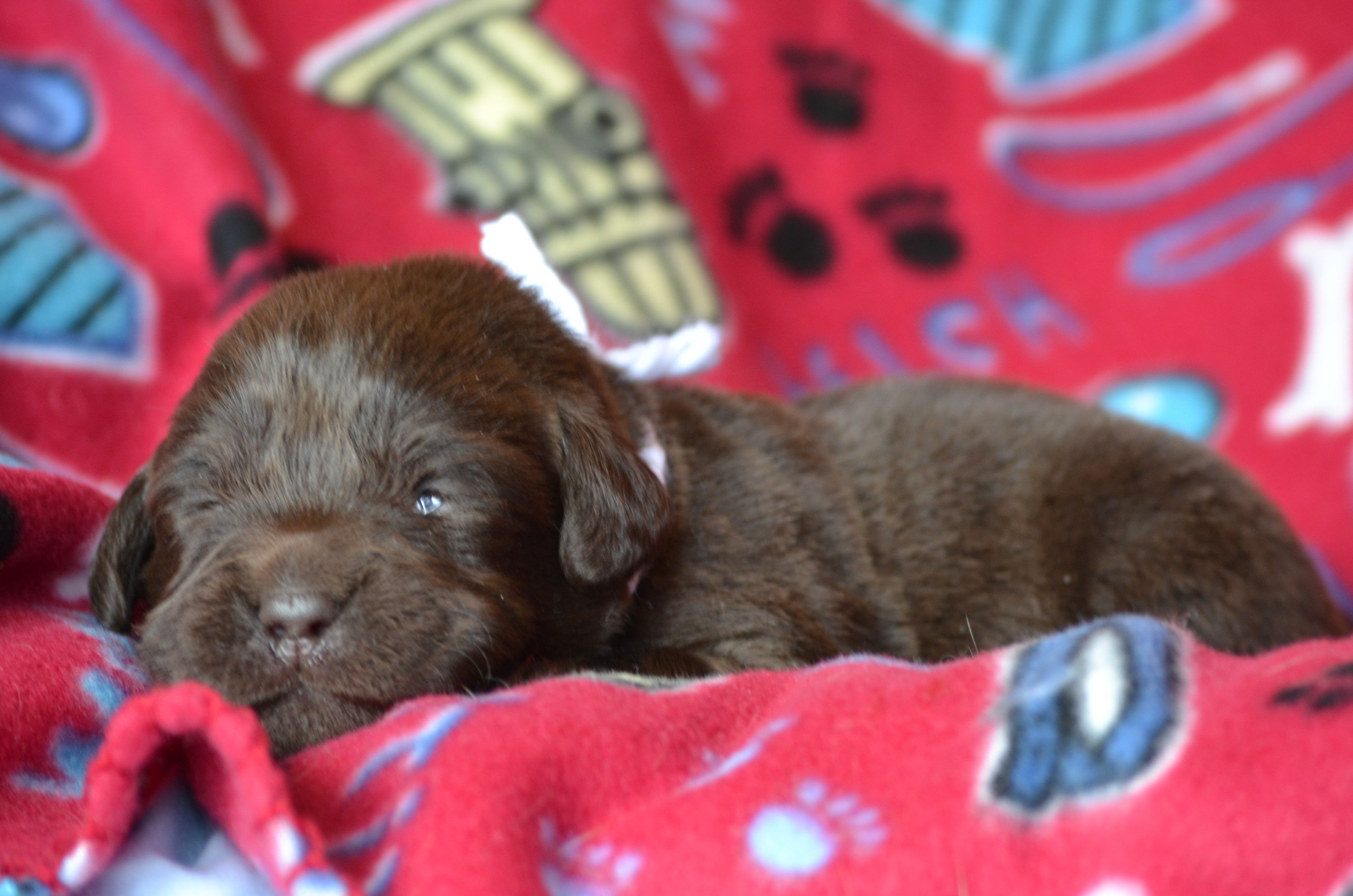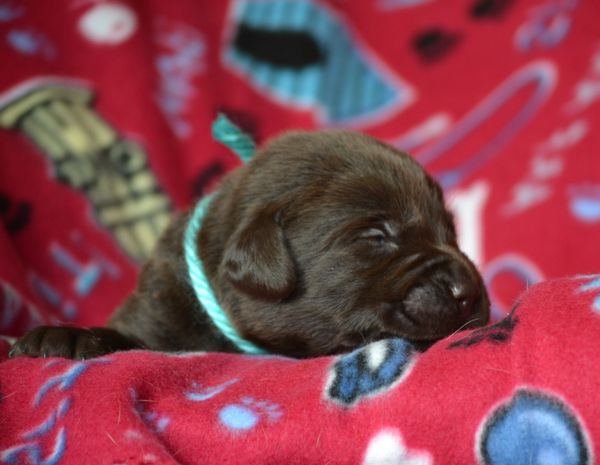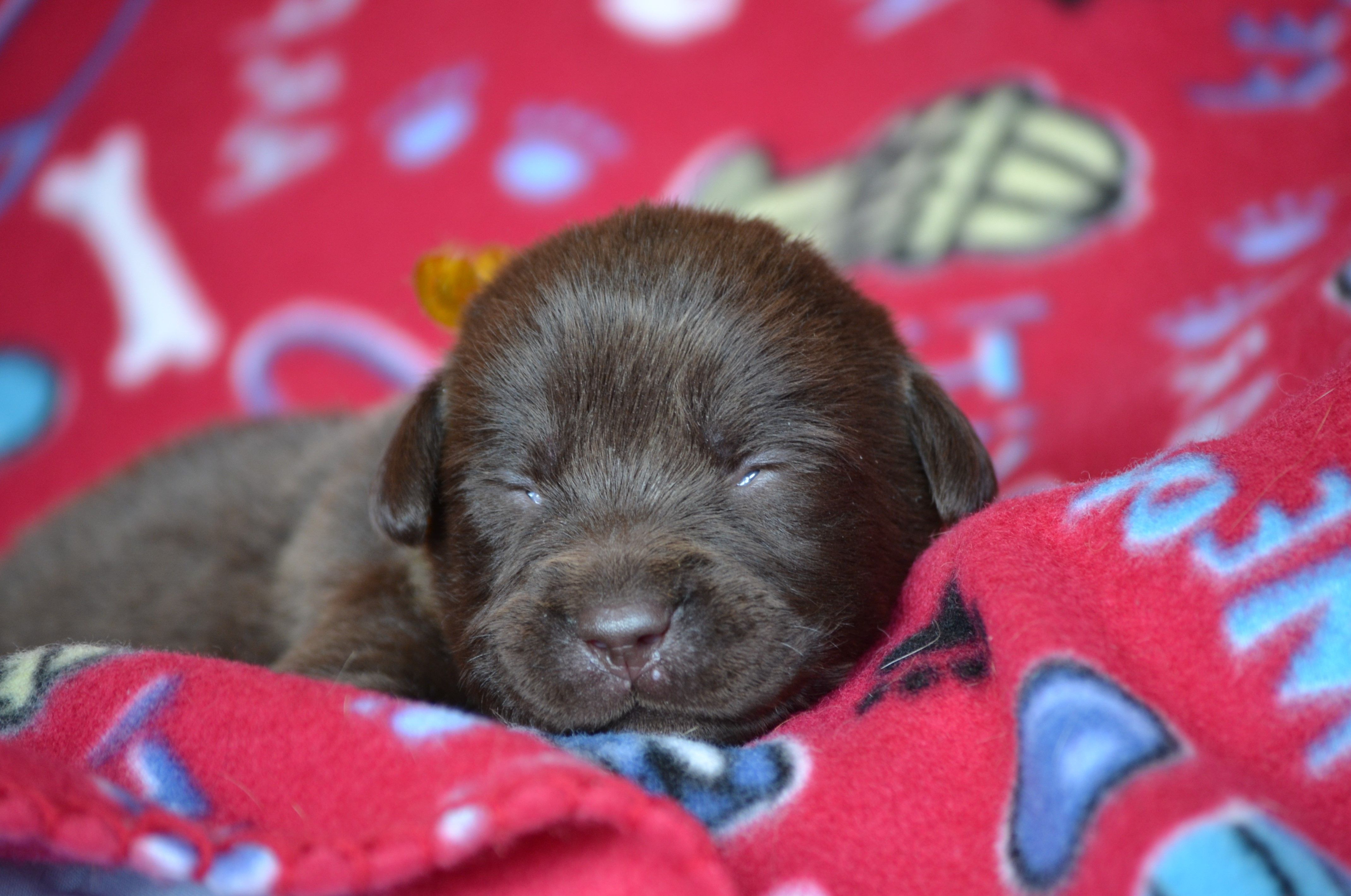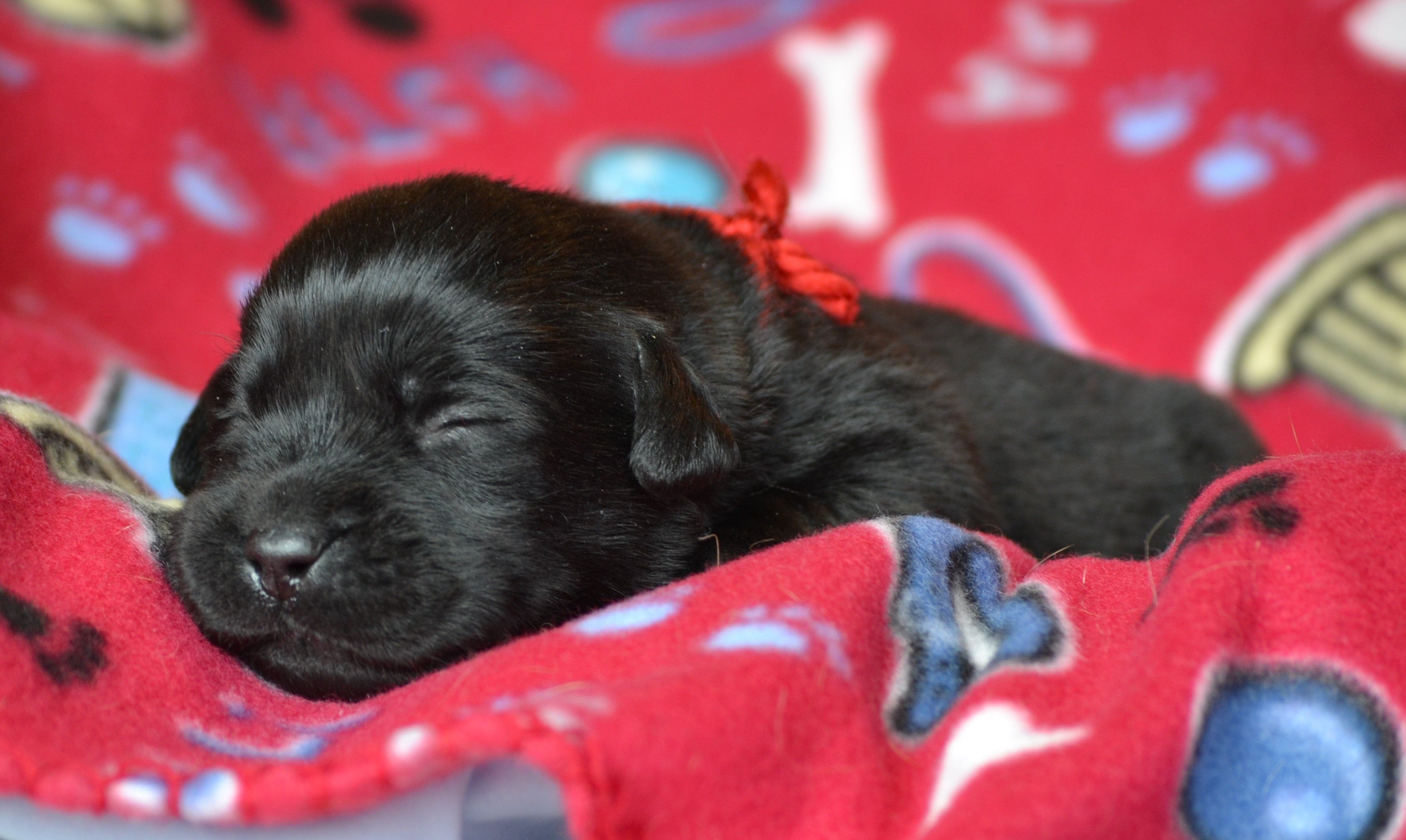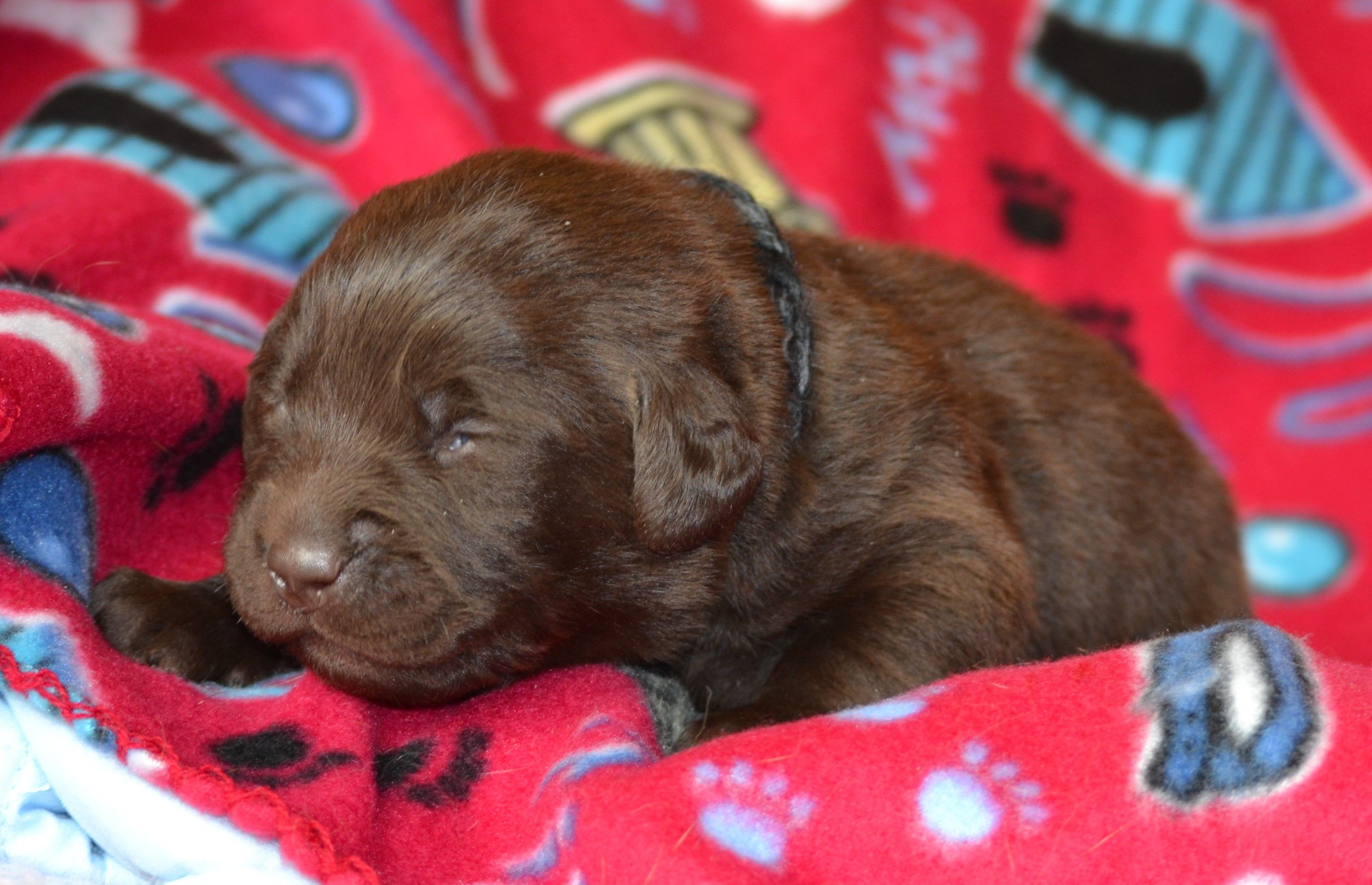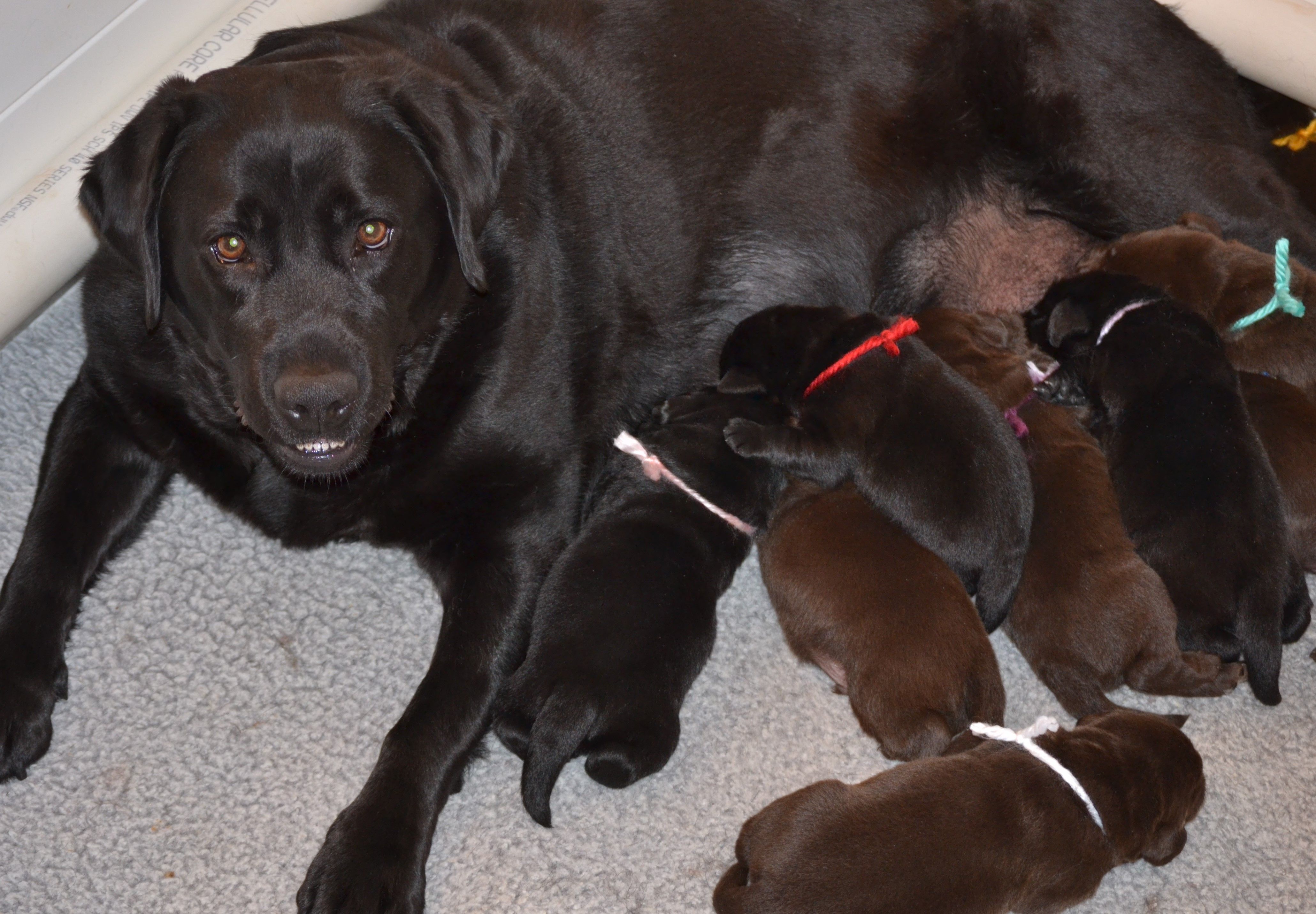 ONE WEEK OLD UPDATES
Pups are FAT and sassy!  They have doubled their weight in just one week. Marti is doing an excellent job with her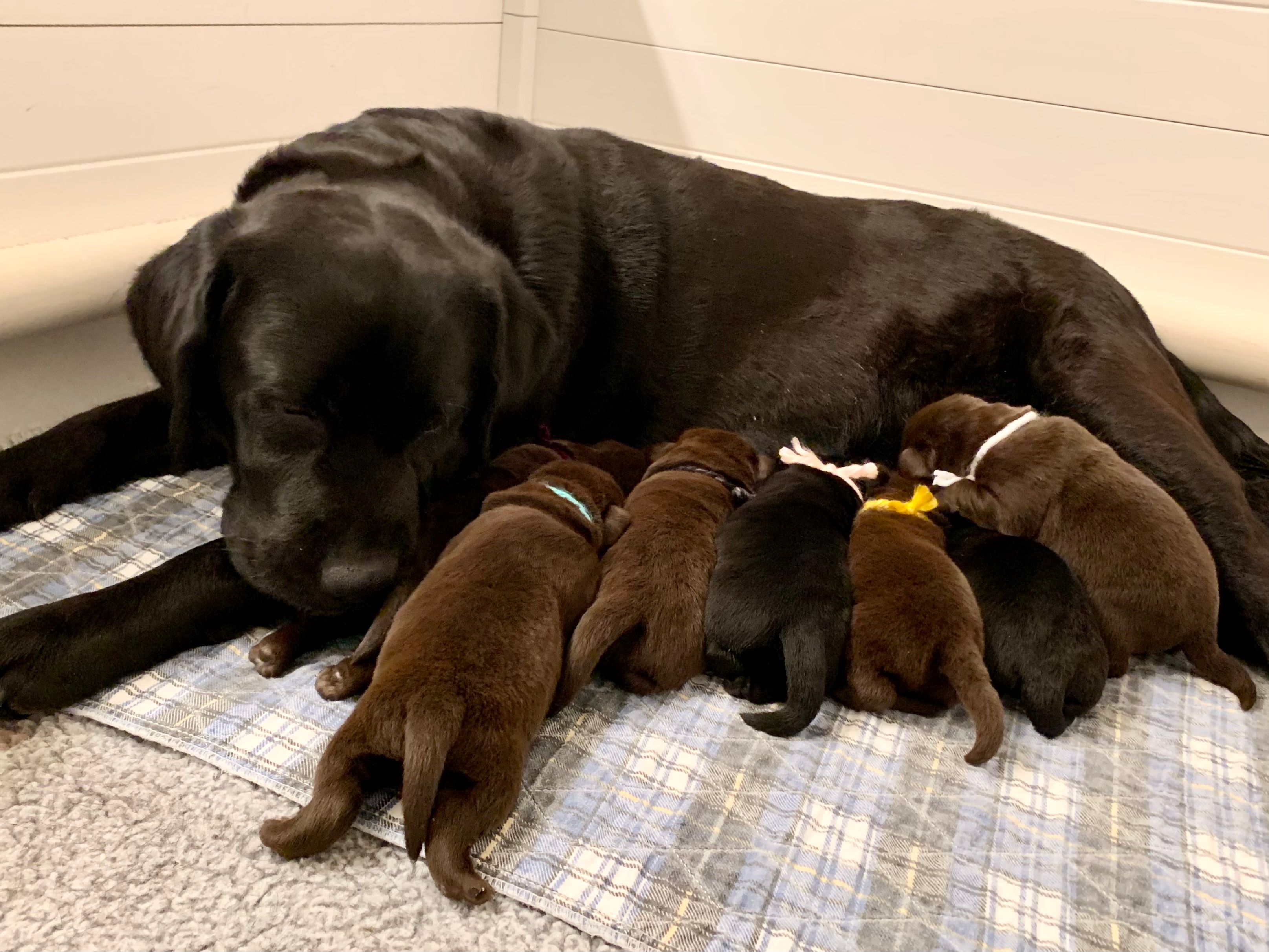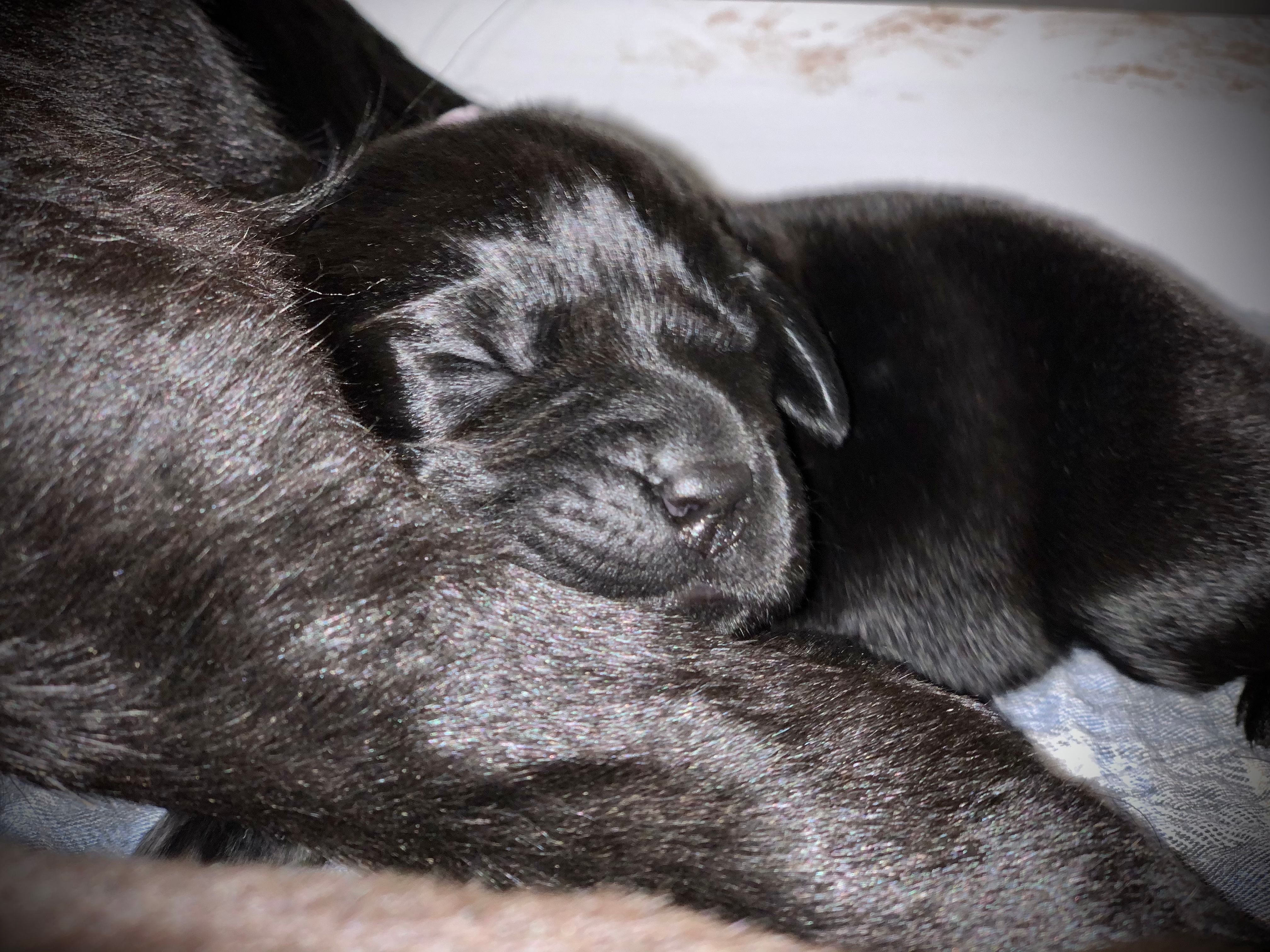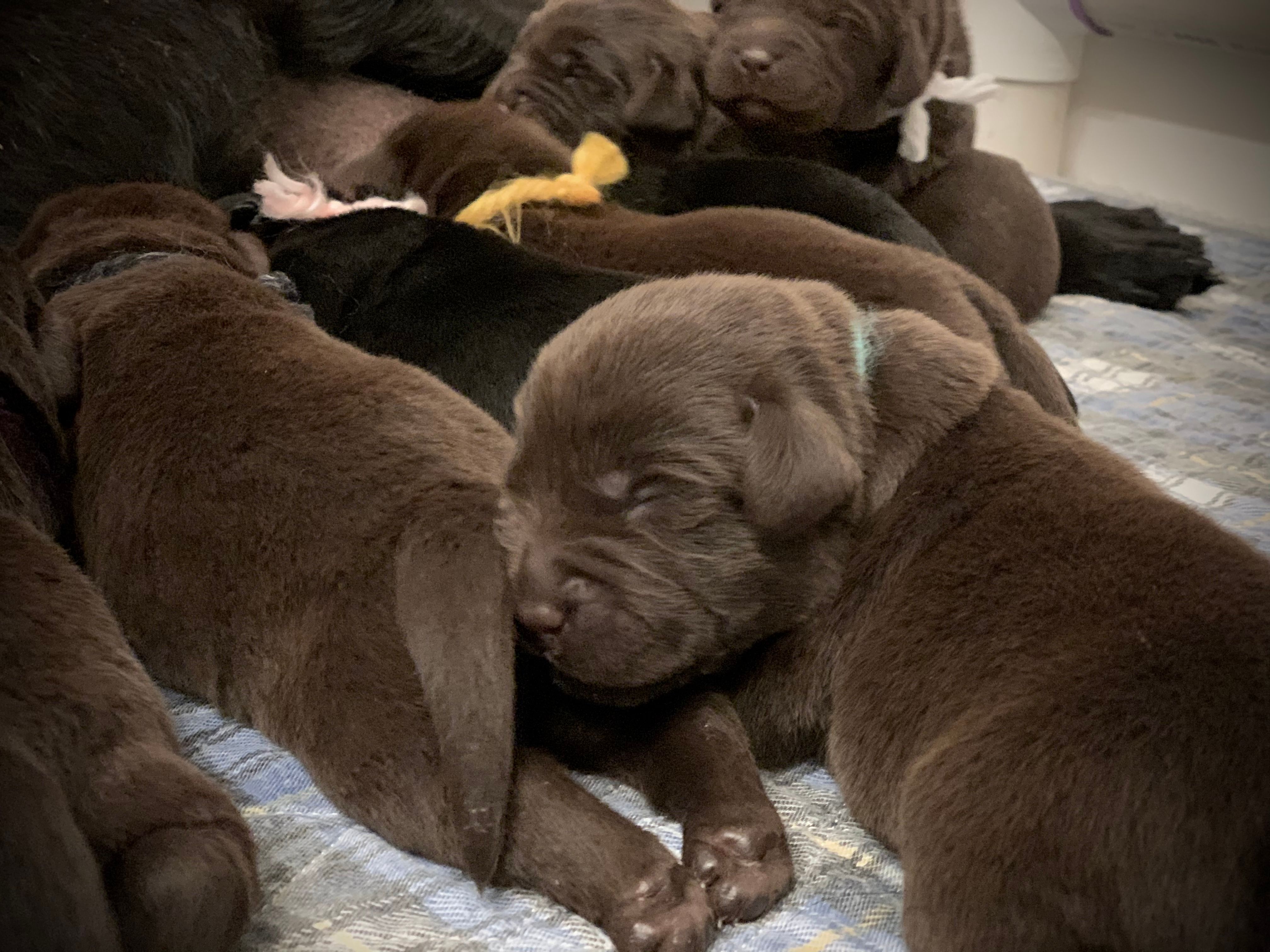 Chocolate Girls Below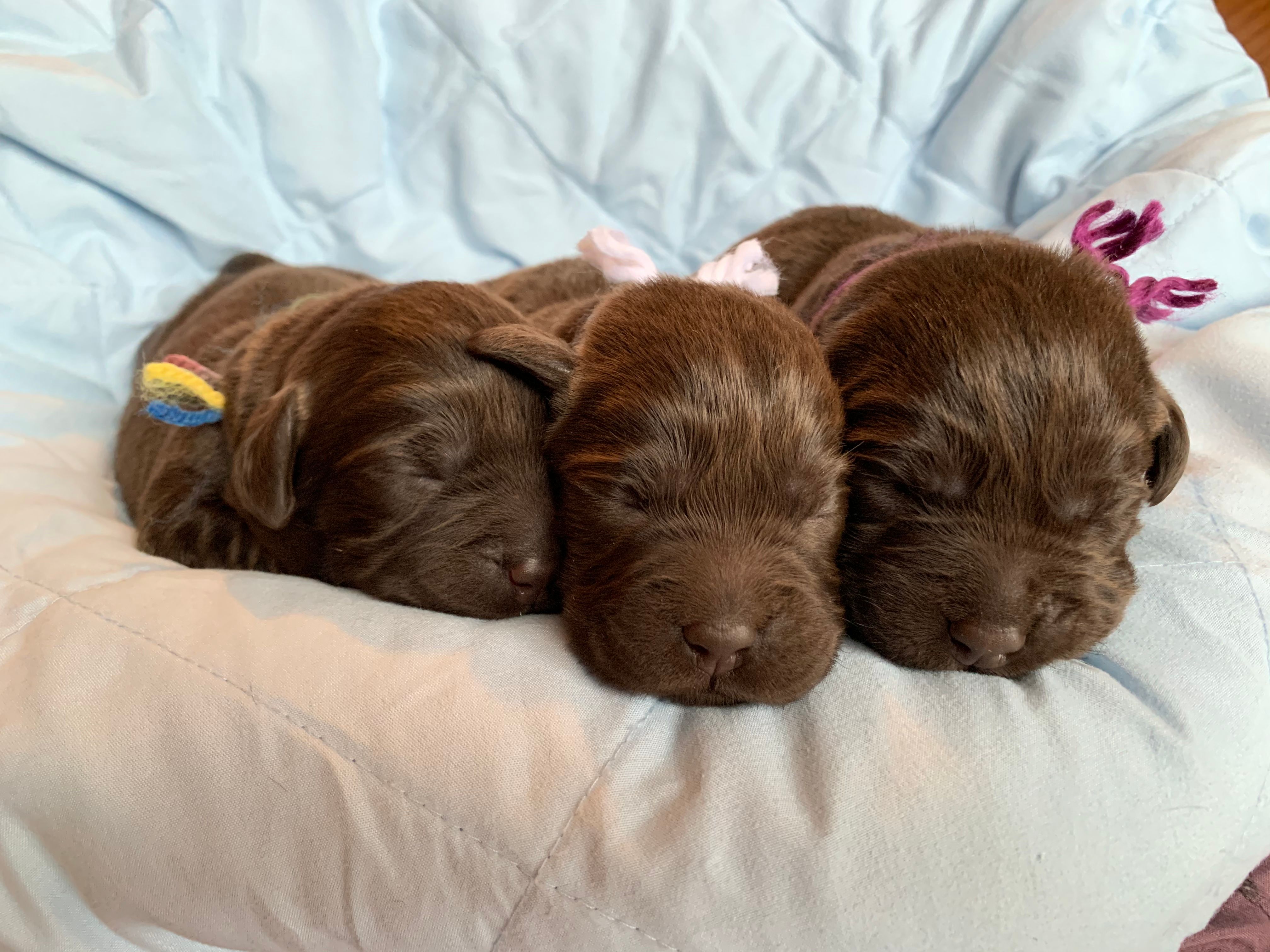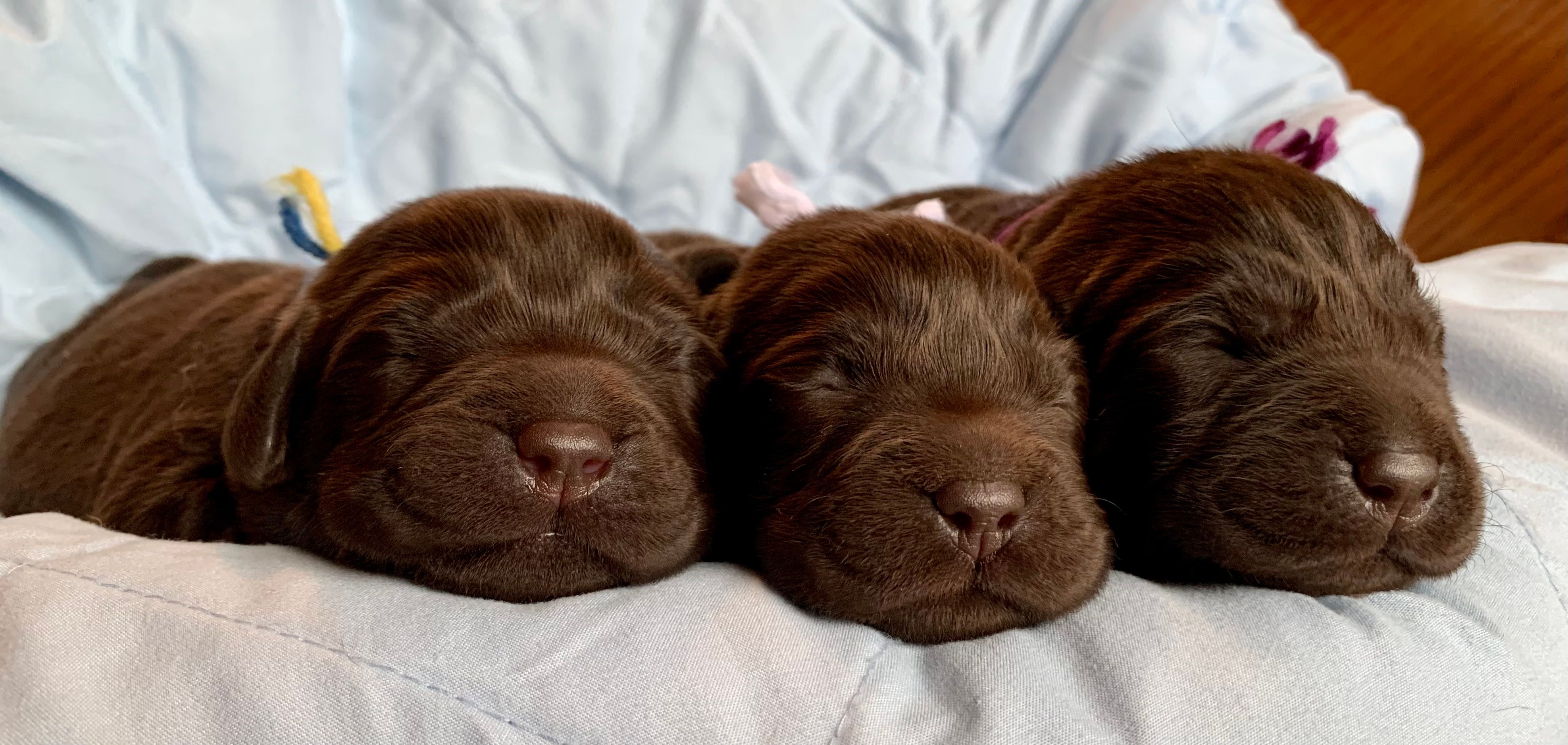 Black Girls Below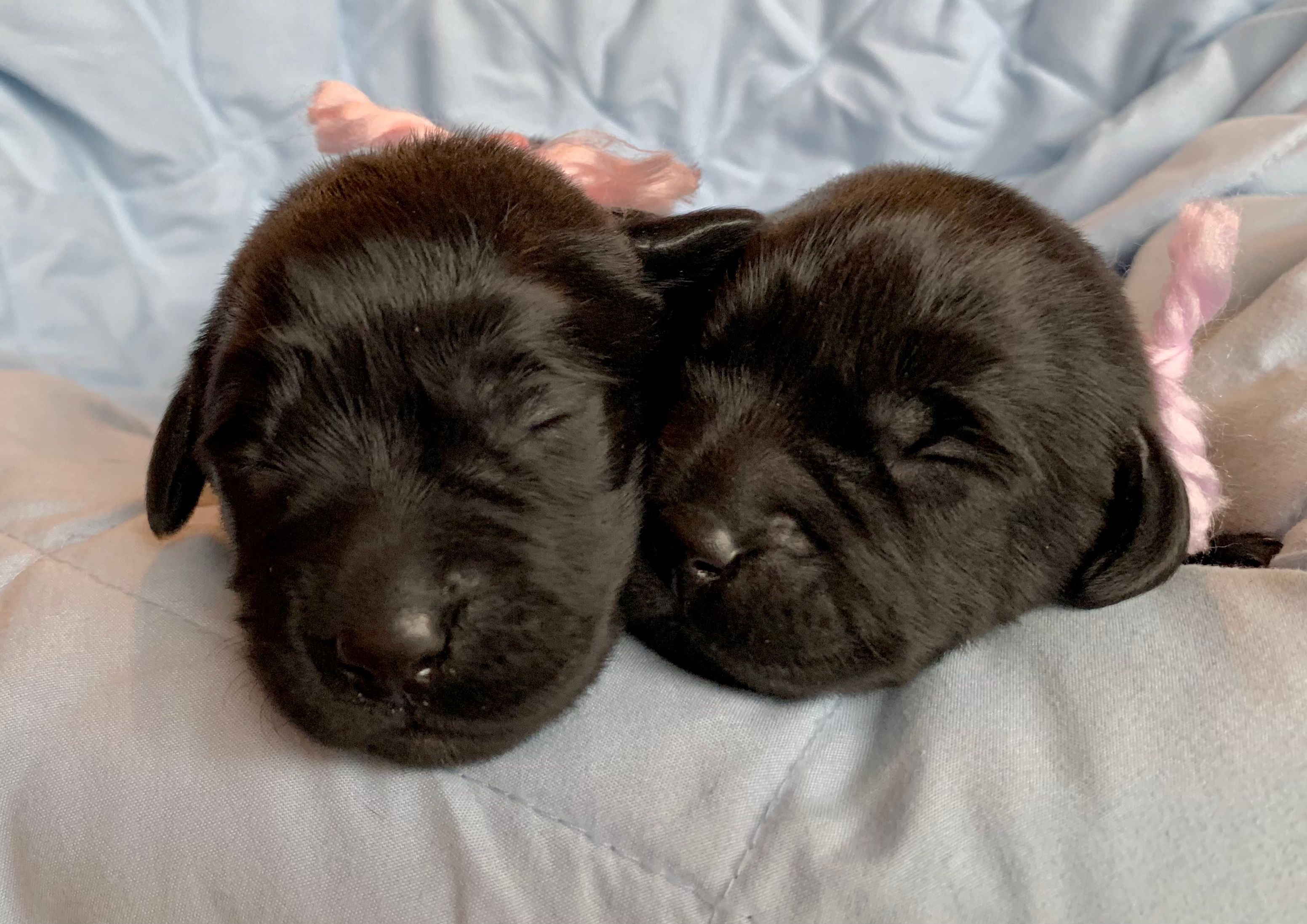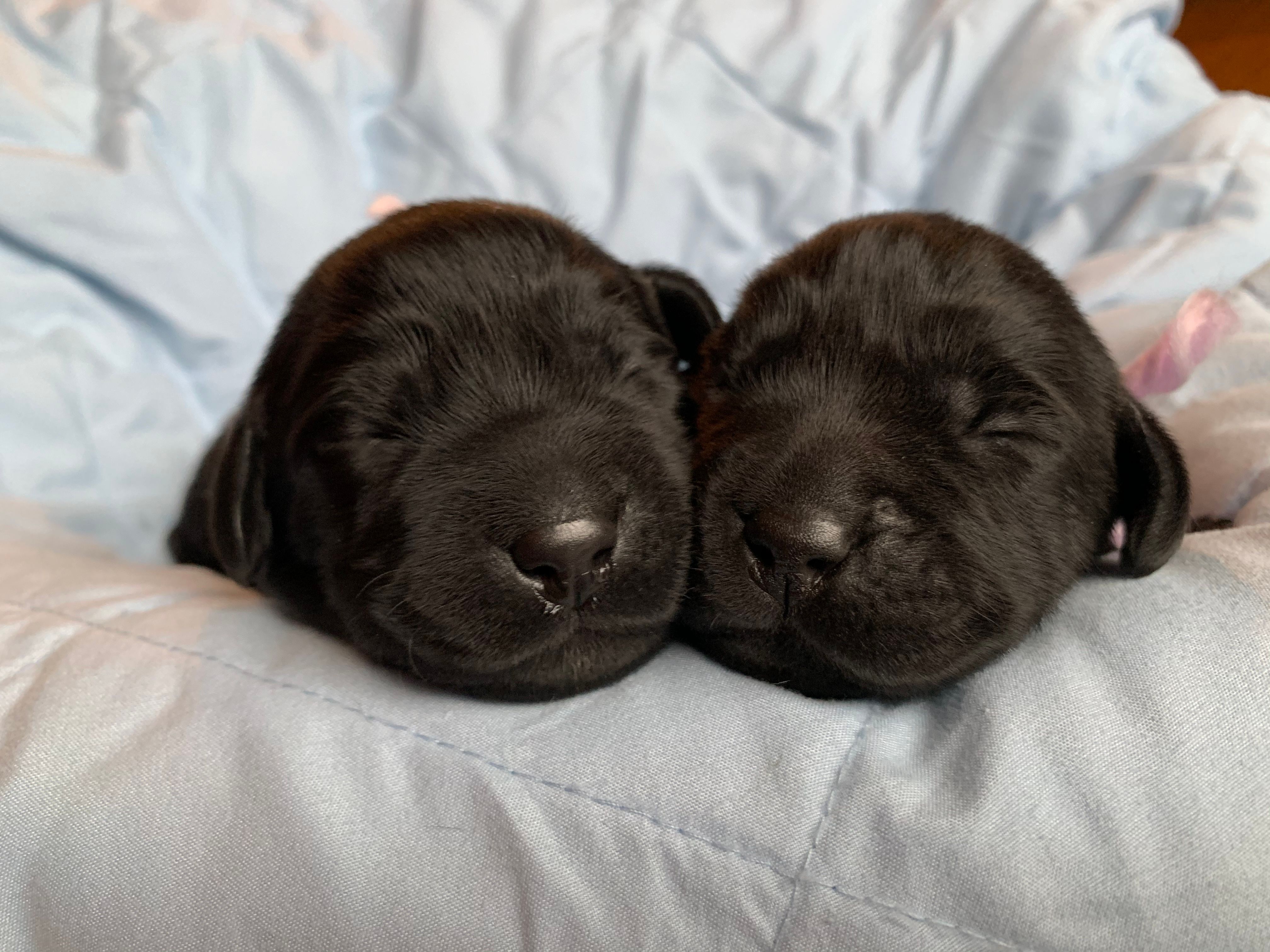 Black & Chocolate Boy Below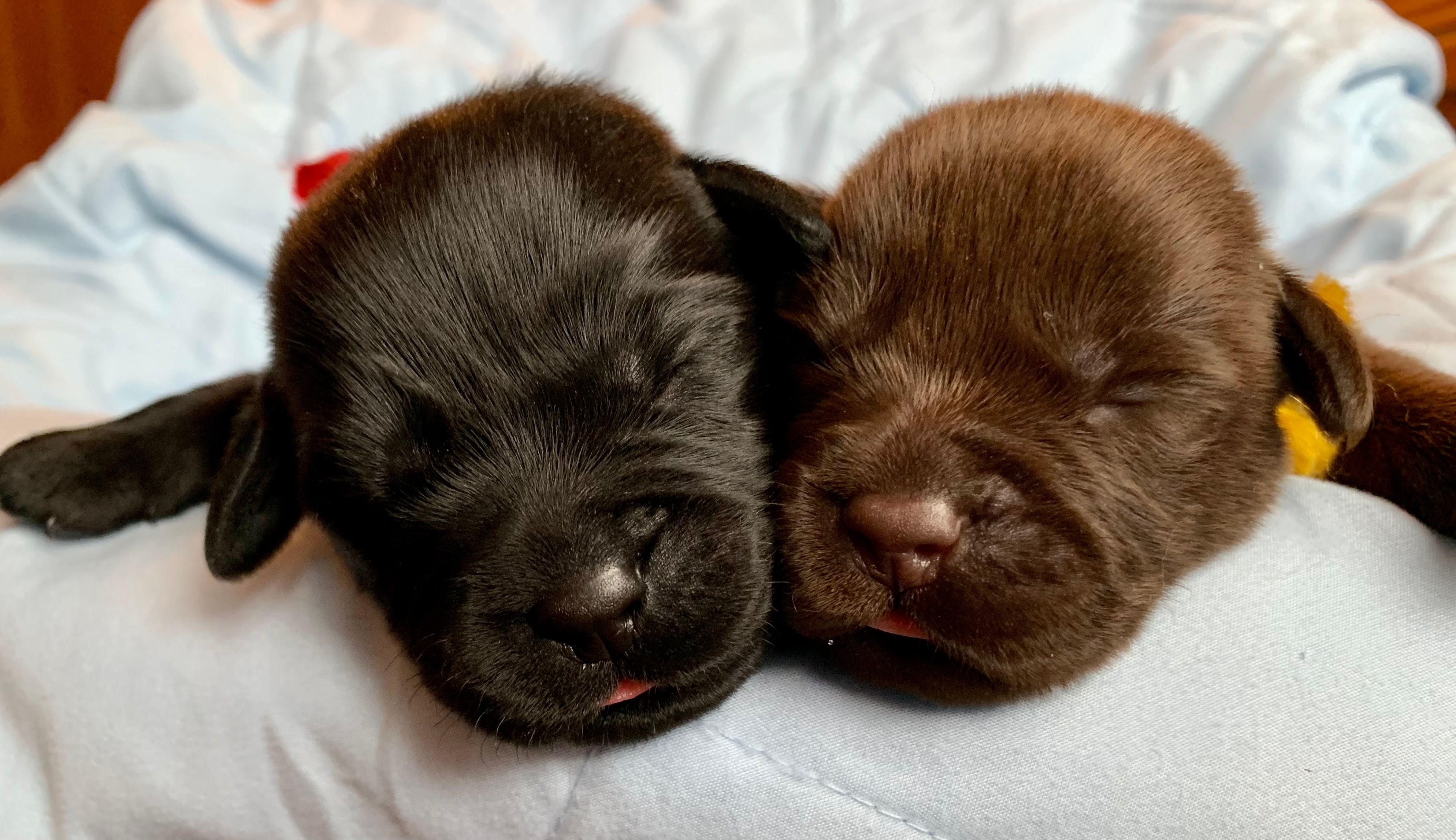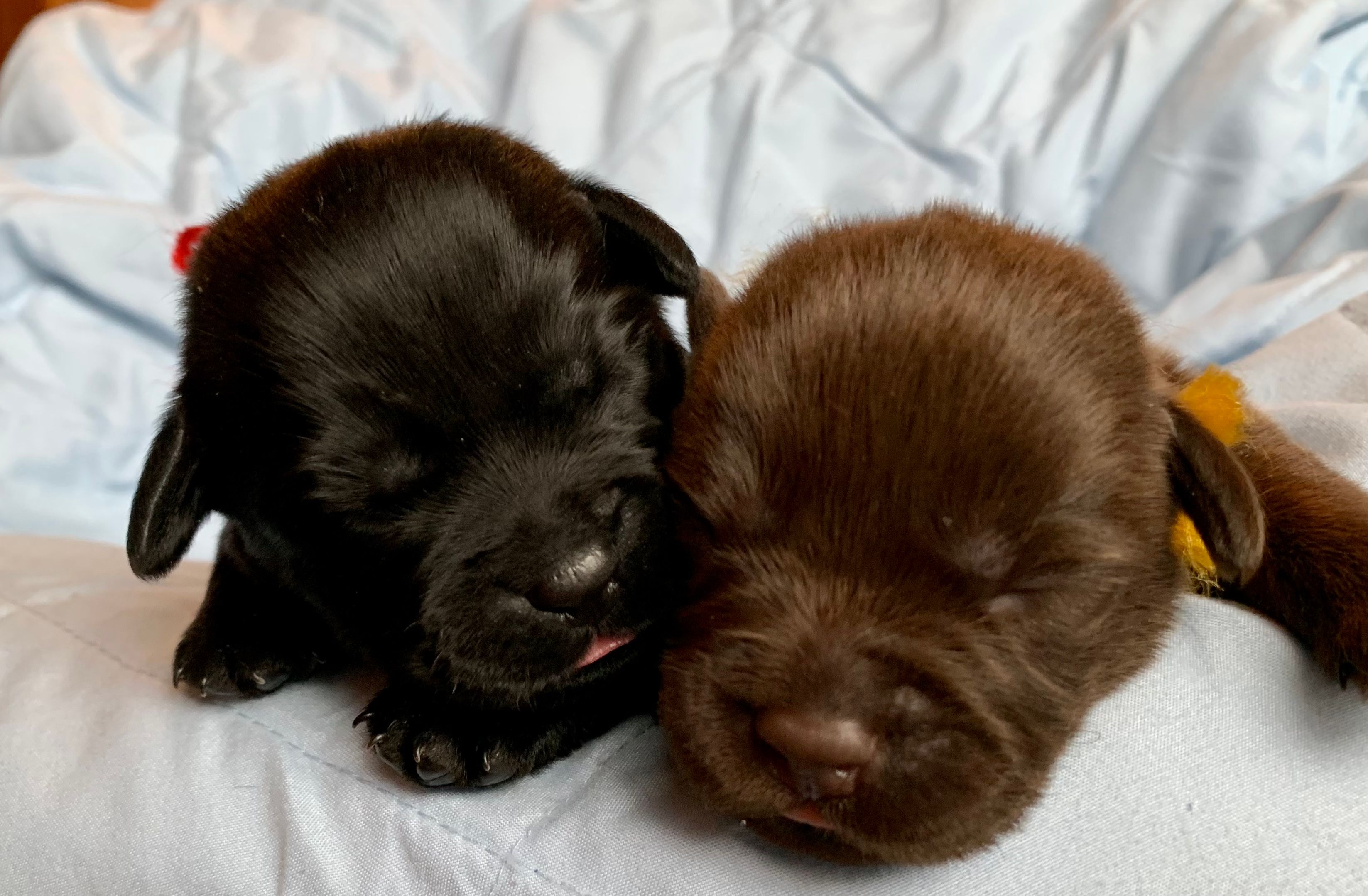 Chocolate Boys Below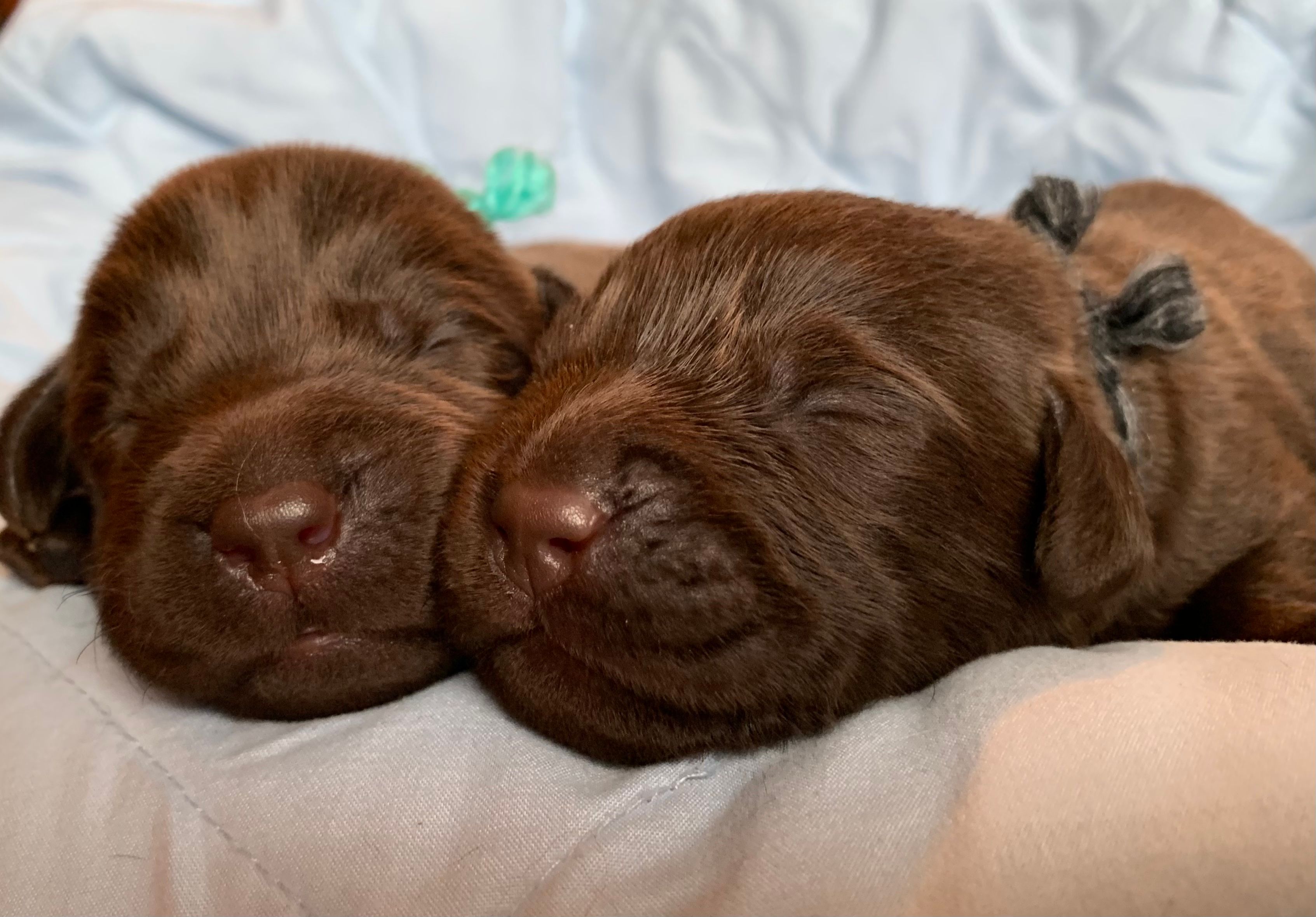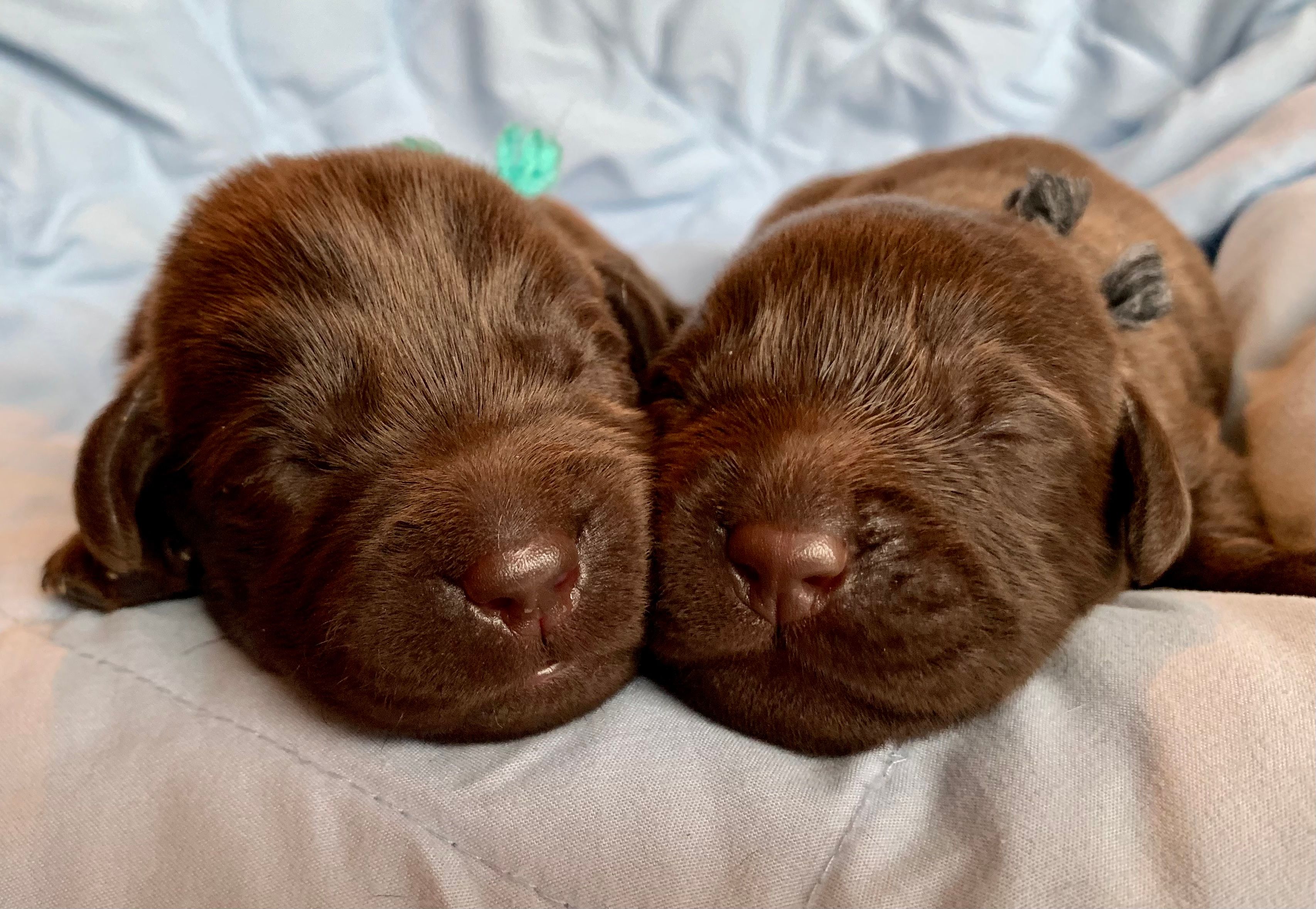 Newborn Pics below
---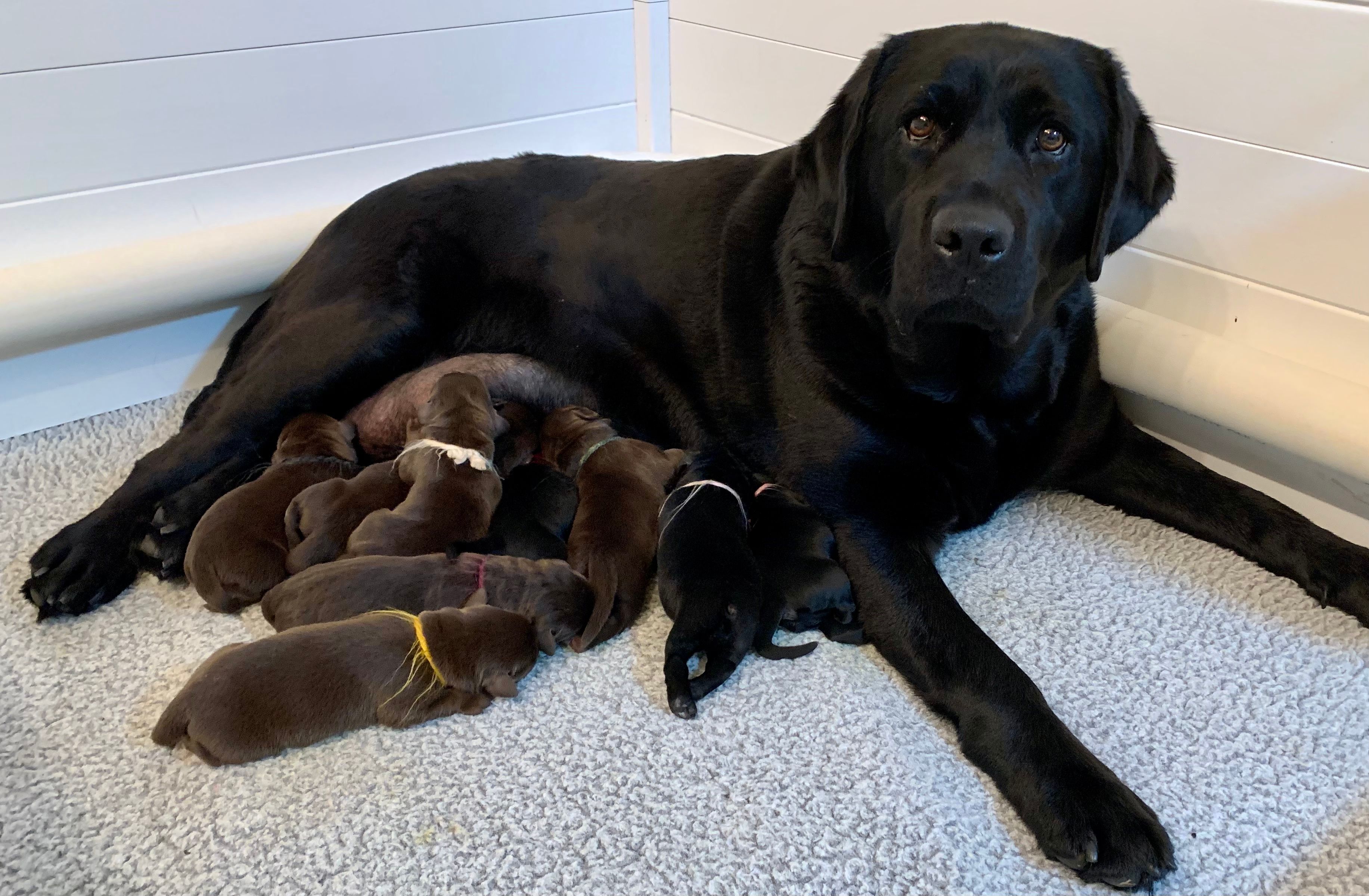 NEWBORN PICTURES (Pups less than 24 hours old)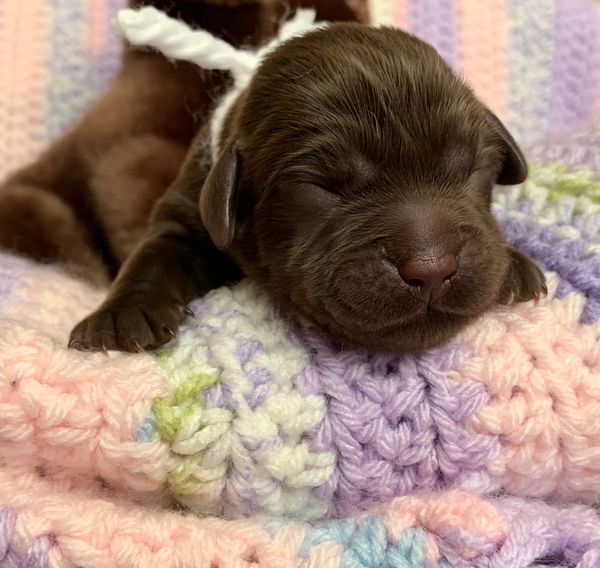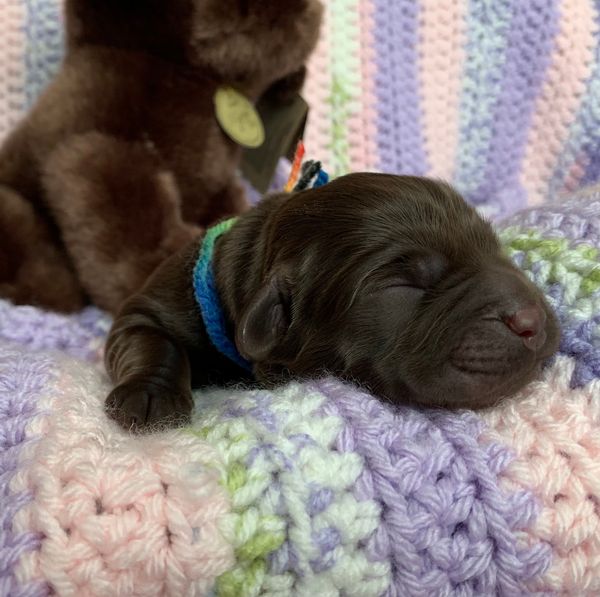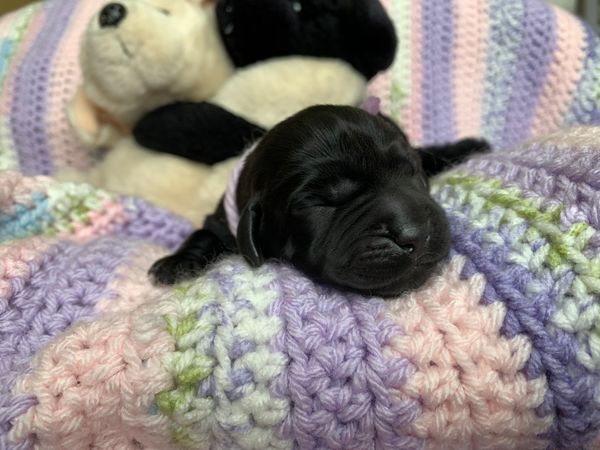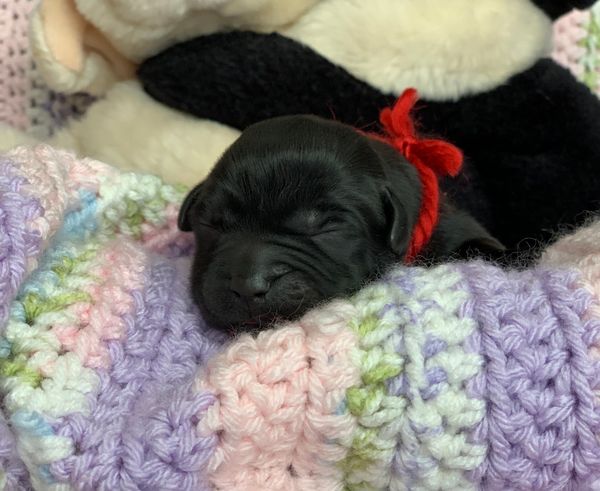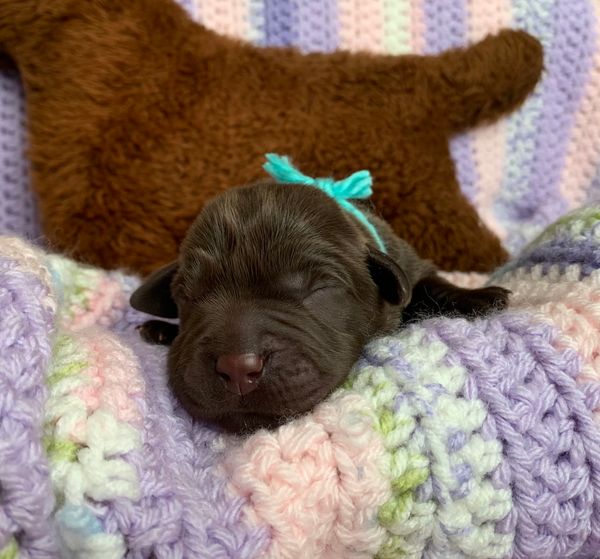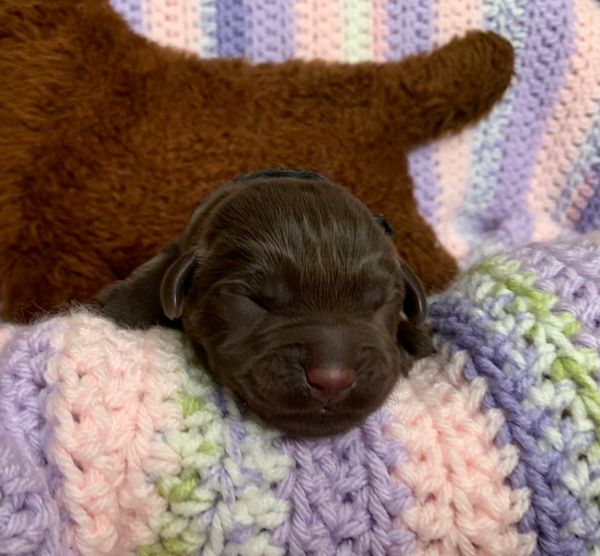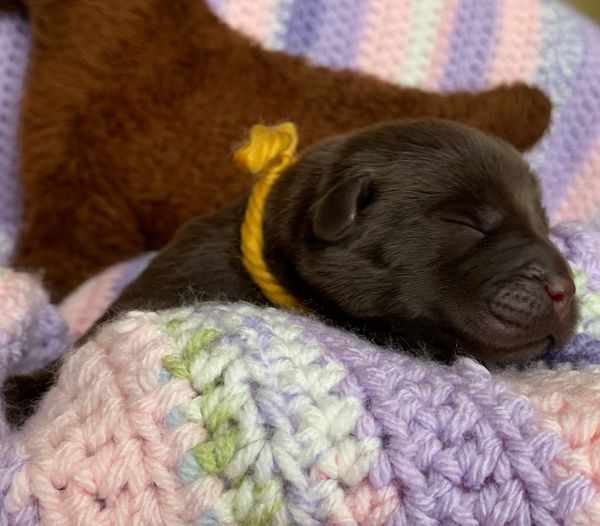 ---